Ask Your Party Questions Here!
For FREE!!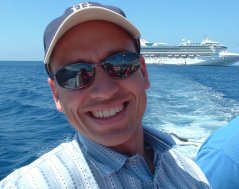 Do you have any Party Questions? Let us help! Ask A Party Guy!
For Free!
We here a Perfect Party Ideas love to party. We don't claim to have a degree in partying, but pride ourselves on helpful tips and ideas.
Let's be honest.
Going
to a party is fun.
Hosting
one is a different story. It takes a lot of planning and organizing to throw a party. From invitations, decorating, music, food, games and party favours. There's a lot to do.
If we can save you some time, and maybe some money, feel free to Ask a Party Guy, so you can have fun at your own party!
Please be as detailed as possible with your question. Use our
Question Guide Lines.
Please Provide The Following:
Where (City and Country)
When (Month)
Age of guests
Any Other Useful Party Details
This will help with your answer! Also providing your first name and email will let you know when your question has been answered.
Here's an example:
42nd Birthday Party Ideas
Q: What would be a good birthday party for someone who's turning 42yr. (my husband)? I need help! I'm lost on what to give ...
I will try to answer all questions with the best of my party knowledge ability, within 48 hours. Other viewers can help too by adding their comments.
Do You Have A Party Question? Ask A Party Guy!
Do you have a question or concern about your upcoming party? Ask it here! I will try my best to give you sound party advice, and other viewers can help too!
Other Questions and Answers
Click below to see other questions from visitors to this page...

From Party Questions to
Shared Party Ideas


Teen Party Ideas Adult Party Ideas |
Perfect Party Supplies Discount Newsletter |
Share Your Party Ideas Party Blog |
Site Map |