Merry Christmas Party Ideas

!



"Simple, yet traditional Christmas Party Ideas bring home the true meaning of the holidays ... being with friends and family!"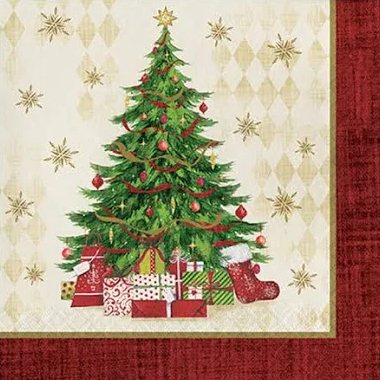 Getting ready with the Christmas decorations can change the entire atmosphere. It's also fun for the whole family! Getting ready for the party, hanging up lights and playing fun Christmas games always helps lift the spirit.
We always love coming home in the evening and seeing our house lit up. Decorating the house with anticipation for the Christmas party brings a sense of comfort and warmth. Be festive and send out homemade Christmas tree, Santa, or Snowman invitations!
Upon guests arriving, have your guests guess how many candies are in the jar! Keep the suspense and reveal the answer at the end of the party. The winner keeps the candy! Have everyone sign a Christmas guest book with their Christmas wishes. For a larger group have guests make their own name tags. Here are some of our favourite Christmas Party Ideas and some decorating tips!
---
Re-gift party
Have you ever received a gift that you really had no use for. Or were given an article of clothing that was just hideous? A Re-gift party is perfect for you, and lots of fun! Invite your guests over and have them bring their wrapped "un wanted" gift. When guests arrive, take the presents from them to try and keep things anonymous. Place a small tag on the gift with a number. Write numbers on small folded pieces of paper 1 to whatever to match the number on the presents and place them in a stocking. When all the guests have arrived and all the gifts are under the tree, everyone will draw numbers out of the stocking. Then start handing out the presents. At the end once everyone has a gift, go around to each person to see what new treasure they have received. Only then may people if they want reveal who the gift was from!
---
Ornament Exchange party
Are you crafty? Are your friends crafty too? Invite them over for a Ornament making exchange party. Buy all of your favourite craft materials and choose from a variety of crafts. You can make a snowman, Santa, reindeer, stockings, angels, stars, decorate Christmas balls, nut crackers, make a gingerbread man out of sand paper or anything else you can think of. Once all the ornament are completed, write the date on the back and who was the creator. Then past your ornament to the person on your left! This party will also work for the not so handy crowd by everyone buying some nice ornaments and exchanging them at the party. Choose a theme and see what people can find.
---
Holiday Recipe Swap Party
Do you have some old favourite family holiday recipes? Chances are your friends do too! Invite them over to share their secrets with a Recipe Swap Party. Ask your guests to photo copy enough of their favourite recipes for every guest. At the party, exchange and discuss everyone's favourites. Then test them out and serve some new tasty dishes this year!
---
$10 Gift Exchange
Ask all of your guests to bring a unisex wrapped $10 gift. Place all the gifts under the Christmas tree when the guests arrive. On small pieces of paper write numbers starting with 1, for how many guests you have and place them in a stocking. Guests will then pick a number out of the stocking. The first person will then go and pick a gift from under the tree. That is all the first person does at this point. (If you decide, that person may unwrap their gift. Or, you can leave it a mystery until the very end and everyone open their presents at the same time.) The second person then has the option of either picking a new gift, or stealing the gift from the first person. Each gift may only be stolen three times, or how many times you decide. The third person also has the option of picking a new gift from the tree or stealing one of the other gifts from the first two people. The game continues in the same fashion until all the gifts have been chosen. After all the gifts have been opened, starting with the first person, everyone will show off their new gift!
---
Cookie and Square Exchange Party
Are you hosting several Christmas parties this year? Or, maybe you just want to have variety when it comes to what you will serve for dessert. Don't have time to make a dozen different kinds of cookies or squares? Invite your friends and family over for a cookie and square exchange party. Ask your guests to bake 1 to 2 dozen of the same treat for as many guests that are coming to the party. For example, if 6 people are coming one person will bake and bring 6 or 12 dozen chocolate chip cookies. Either you can decide what treat to ask your guest to bake, or have them make their favourite. Also, ask your guests to bring plastic containers or Tupperware to transport their cookies home. When all the guests have arrived, divide all the cookies and squares out by giving each person 1 or 2 dozen of every kind of treat. Enjoy!
---
Secret Santa Party
This is perfect party to have with friends or co-workers. When sending out invitations, "Secretly" place one of the other guests name in the envelope. That is who they will buy a gift for. Stress dollar limits to keep it fair. On the day of the party, take gifts as your guests arrive and place them under the Christmas tree. Make sure the name of who the gift is for is on a little gift tag, but not the person who the gift was from. When all the guests have arrived and it's time to open the presents, one by one hand them out. Once everyone has their gift everyone may open them. Have your guests share their new gift by holding it up and explaining what they received. Mystery … Who was it from ... your secret Santa!
---
Gingerbread Man and House Making Party
Everyone loves the little Gingerbread Man and his cute little house. Invite guests over to put on their hard hats and make a Gingerbread Man and house. To make this party go a little smoother, pre-make the gingerbread and also have the house trimmings ready. If you can, cut all the walls and roof the same size. You'll need gingerbread, icing, icing sugar, gum drops, candy canes, life savers, smarties and other candy. Also, have a covered piece of wood or strong cardboard with tin foil to act as a tray and to transport the houses home. When everyone is finished make a little village, and take a picture!
---
More Christmas Party Ideas and Decorations
Have a surprise visit from Santa
Christmas Lights and twinkle lights
Garland
Mistle toe
Wreath
Holly
Candy Canes
Hanging angles
Snowman
Nut cracker
Santa and his reindeer
Fake wrapped presents
Wrap your picture hangings on the wall with wrapping paper
Nativity scene
Red bows

Watch your favourite Holiday Movies

!

Of course the Christmas tree
---
Fun Christmas Party Games
Pin the nose on Rudolph - Hang Rudolph on the wall. Blindfold the first player and give them a red nose with double sided tape on one side. Spin them around and guide them in the direction of the poster. The player with who puts the nose to the closet spot wins!

Stocking Stuffer Relay - Divide all your guests into two even teams. Hang 2 stockings on the back of a chair or somewhere secure about ten feet away. Then have several items on the floor to be gathered and put in the stocking. One at a time each player with fetch a stocking stuffer, and stuff the stocking. The first team to successfully put all the items in the stocking with any falling out wins!

Stuff the Santa - You will need a two large one piece Santa suits or large one piece red underwear, and lots of blown up balloons. Divide your guests into two even teams. Choose one player from each team to wear the suit, leaving their own clothes still on underneath. When the game starts players will then attempt to stuff balloons in to the suit. The team with the most balloons in within the time limit wins. Popping the balloons after is an easy way to count!

Candy Cane scavenger hunt - Hide mini candy canes around the house. Let the search begin! Once they are all found, divide them up evenly and enjoy!
Other fun winter activities for those who get snow!
Tobogganing
Make a snowman
Make snow angles
Make a snow fort
Snow Ball Fight
Cross county Skiing
Christmas Carolling
Christmas Party Beverages
Hot apple cider with cinnamon sticks
Hot chocolate with marsh mellows
Egg nog
---
Christmas Cake Idea

---
One of our Christmas traditions is the family photo. It's a great way to watch your family grow. Our trick, set up two cameras side by side with the timers set the same. When the first one goes off it gets every ones attention. When the second camera goes it takes a perfect picture with everyone looking and smiling!

*For the curious and brave at heart
Ever wonder how much weight you gain during a Christmas party? My brothers and I always participate in the Christmas Weigh-in. Upon arriving, everyone who wants to hops on the scale to see how much they weigh. At the end of the party, we so the same. Very Curious!

My personal favourite part of the Christmas party has to be the Christmas dinner. Hours, and even days preparing all for one meal. But it's worth it. From the turkey, to Great Grandmas mash potatoes are just a few ways to let me know I'm home where ever I am. The trouble is trying not to snack too much before dinner, and yet still also leave room for dessert! But as my one brother always says "I have two stomachs. One for dinner, and one for dessert!"

After the dinner, it's fun to sing some Christmas carols. I come from a musical family, so everyone grabs an instrument and joins in. Traditional and some newer songs please everyone. Some sit back and enjoy, while others play and sing the night away! I hope you've enjoyed these Christmas Party Ideas and

Happy Holidays From All Of Us At
Perfect Party Ideas!