Construction Party

| | |
| --- | --- |
| | Hard hats on for this construction party. There is nothing more exciting for little ones than seeing a cement mixer, bulldozers, back hoes, and all the other construction vehicles. Stop the traffic, and close the road because ___ is turning # years old. Add fun games and construction birthday party supplies and you'll have all the equipment you need for a construction birthday. |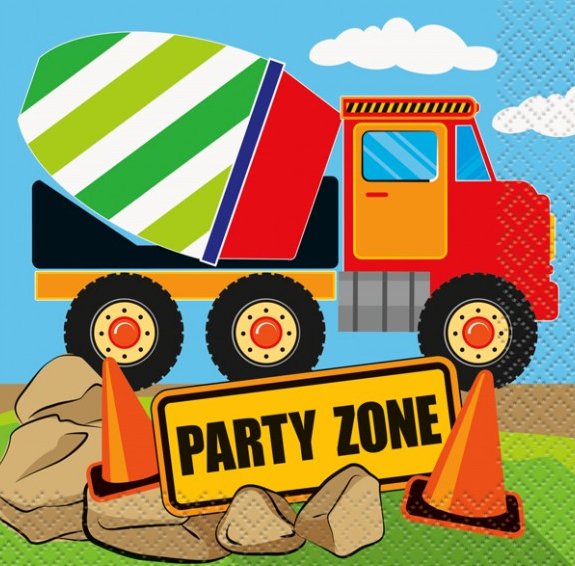 Hard hats on for this construction party. There is nothing more exciting for little ones than seeing a cement mixer, bulldozers, back hoes, and all the other construction vehicles. Stop the traffic, and close the road because ___ is turning # years old. Add fun games and construction birthday party supplies and you'll have all the equipment you need for a construction birthday.
---
Construction Party Supplies

Use the color theme yellow, orange and blue
At your entrance have a small metal ladder, wrapped with caution tape and a sign saying welcome to the party zone. Have beside your guests hard hats to wear when they enter.
Set up construction cones
Everyone can wear hard hats. You are able to get them in different colors. Yellow and pink would be fantastic
Hang warning tape or under construction tape streamers
In Mylar balloons you can get large tools and construction vehicles
Construction cones with helium balloons rising up
Draw and paint large drawings of multiple vehicles and buildings and paste them on your walls. You can make these from large brown crate paper or cardboard
Hang street signs - especially a caution sign saying your guest of honor it turning # years old
Display toy construction vehicles in centerpieces and around the food tables
Set up a toy tool bench with a variety of tools
---
Construction Party Games and Activities

When guests arrive, suit them up in their hard hats and construction vests. While waiting for guests to arrive they can play with lego and other building blocks
Sand Relay - You'll need sand, shovels and a couple of buckets or pails. Form two lines with the guests and everyone stands in line with a shovel. When it is their turn they take a scoop of sand and run it over to the bucket, dump it in and return to the line. Then the next goes in line. They are finished when the team reaches the marked line on the pail.
Make and decorate a wooden tool box. Use a craft bin for the tool box and add a rope handle. Then let your guests paint and add stickers to make their tool box unique.
Tool Scavenger Hunt - Hide a number of tools and send the guests out with their wooden tool box to fill it up with their found items. Give them a card that has pictures of the tools they are to find. E.g., find one of each: hammer, screw driver, drill, wrench, etc.
Truck Race - Have each guest race a dump truck through an obstacle course made out of construction cones 
Traffic cone Ring Toss - Super simple set up. Have a number of orange small construction like cones (pylons). Set them up in a triangle shape. Then toss small rings to hopefully land on the traffic cone.
Construction Zone (remember safety first) have a table with odd pieces of wood, nails, hammers, sand paper, etc. Build and create a masterpiece then paint it. If your guests are really young you can use green floral foam with golf tees and small hammers. Remember to wear safety goggles, hard hats, and watch all your safety precautions.
Building Blocks  - Super sized blocks are always fun to play with. There are cardboard boxes that are light and easy to build. See who can build the tallest tower and then have a wrecking ball that can knock it over. For your wrecking ball you can use an umbrella stand without the umbrella and hang a black ball that can swing back and forth.
Construction Photo Booth - Make your own backdrop for your construction party. Use wooden pallets for displays - you can often get these for free as companies need to pay to get them removed. Sand them down and stain with a light stain. Surrounded by a balloon train, street signs, caution tape, tires and pylons. Have construction hats, safety vests, and tools for your guests to hold.
Large Jenga - Make a large jenga set with 2x4s. Make sure all the pieces are sanded down and stained.
If extra time at the end of the party play in a large sandbox
---
Construction Party Food

At your serving station use new plastic stacking storage containers and empty construction hats. Serve food in construction lunch boxes if doing a picnic.
Nuts & Bo

lts

Pipes - licorice

Nails - veggie sticks

Build your own taco or build a burger

Wrecking Ball - meatballs

Fuel - Juice boxes

Tape Measure - bubble tape

Dig in - Orange Jello cups

Days Wages - gold coin chocolates

Sugar cookies shaped like tools and construction vehicles

Spare Tires - small chocolate donuts

Dirt Piles - like worms and dirt, chocolate pudding and oreo crumbl

e top
Traffic light brownies



At your serving station use new plastic stacking storage containers and empty construction hats. Serve food in construction lunch boxes if doing a picnic.
Nuts & Bo

lts

Pipes - licorice

Nails - veggie sticks

Build your own taco or build a burger

Wrecking Ball - meatballs

Fuel - Juice boxes

Tape Measure - bubble tape

Dig in - Orange Jello cups

Days Wages - gold coin chocolates

Sugar cookies shaped like tools and construction vehicles

Spare Tires - small chocolate donuts

Dirt Piles - like worms and dirt, chocolate pudding and oreo crumbl

e top
Traffic light brownies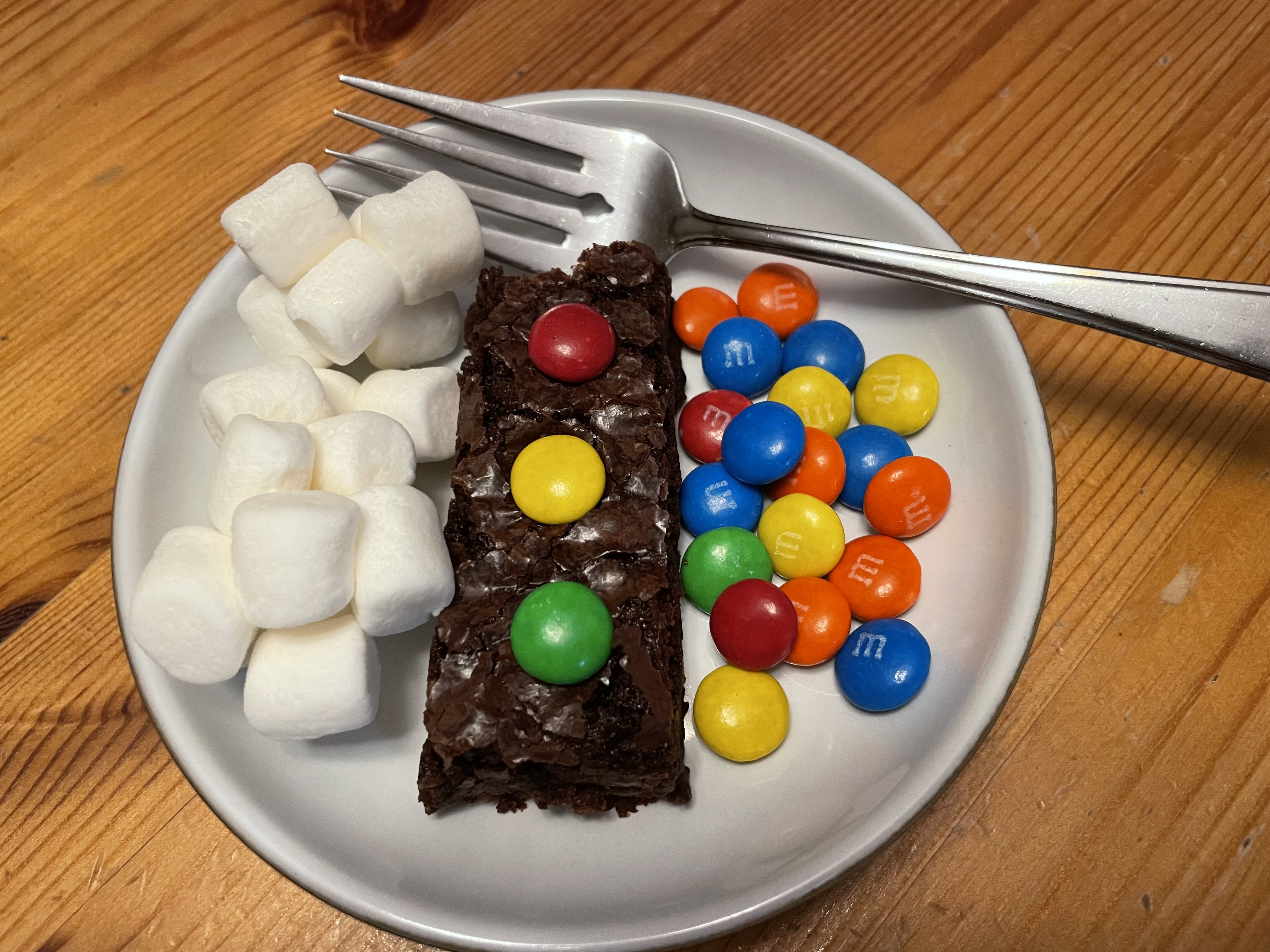 ---
Construction Birthday Party Favors

On a thank you card you can write "I dig you" or "Thanks for building memories with me"
Construction vehicle stickers
Tool Belt
Sand pail and shovel
Construction vehicle toy
Hard hat