Purse Party Ideas
A purse party can be a fun way for anyone to make some good money in an evening or you can even turn these parties into a lucrative business. Invite many friends and family that will buy purses and invite guests to keep the party fun and lively. If the party atmosphere is right you will sell more therefore earn more. Good luck and have fun!


---
Purse Party Invitations
Create invitations shaped like a purse. With a glue gun add some jewels and a ribbon or two to add some detail to your purse.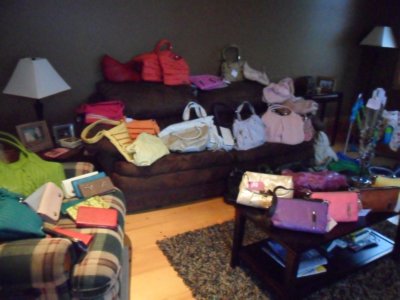 ---
What is a Purse Party?
A purse party or as a friend of mine likes to call it a She She Party is a promotional party that sells purses and jewellery. I'm sure most will remember Tupperware parties, well these purse parties for hip stylish women.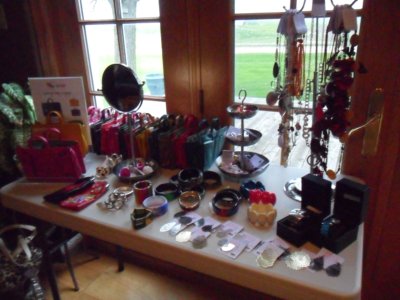 ---
Designer Handbag Party Decorations
Keep the decorations simple and chic. Use the colour theme of silver, diamonds and black. Hang some 'diamonds' and 'pearls' from your chandelier. Use simple flowers like tulips to decorate around your purse displays. Set up a bar (on a regular table) using a table cloth, drink options and glasses. Dim the lights and light many beautiful candles.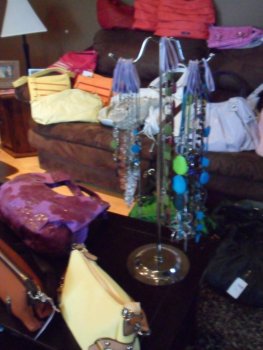 ---
She She Party Intro
To start off the party on the right foot have the guests enter their name into a draw at the cocktail table. Next give the guests time to mingle and look at the purses and jewellery (with no sales pressure)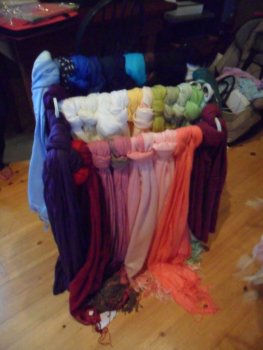 ---
Purse Party Games
Messy Purse Have all the ladies show off their purses. Have them explain that favourite features and while opening you can all see in them. Take a verbal, good humour, joking vote to which purse is the messiest. This person can then receive a 10% discount on a necessary new purse.



What's in your Purse? Create a list of items commonly found in purses and also some funny embarrassing items that maybe found in purses. Everyone gets one point per item in their purse. The guest with the most items wins a prize.

Some examples:

Picture of significant other
picture of children / grandchildren
gift card
pepper spray
make-up (be specific)
drivers license
toothbrush
Q-tip
feminine product
Kleenex
camera
condom
gum
glasses
alcoholic beverage
bottle opener
receipt for shoes
nail file
nail clippers
calendar
stamps
hair thing
brush
cell phone
hand sanitizer
someone else's house key
flashlight
mirror
tide stick
hand lotion
business card
soother




Multiple Purse Reward If a friend purchases three or more purses send them home with a dozen purse shaped cookies or a dozen flowers. These flowers could be used throughout party as a beautiful decoration.



Hide a jewel, sticker or business card in amongst the purses or jewellery display. The person who purchases this item should win a door prize.



Door Prize Ideas:
flowers
discount
cookies
key chain
scratch lotto ticket
---
Party Purse Food
Drinks
pink champagne
daiquiris
red and white wine
Finger foods
strawberries
fruit / vegetable tray
gourmet chocolates
Desert
cheese cake or a specialty cake shaped like a designer purse
Teen Party Ideas
Adult Party Ideas |
Perfect Party Supplies
Discount Newsletter |
Share Your Party Ideas
Party Blog |
Site Map |