Ringette Party Ideas

| | |
| --- | --- |
| | Ringette is a cool contact winter sport that is played on ice and started back in 1963. Use these ringette party ideas to host an excellent event. Get the team together and become the hottest with the coolest team building party. The popularity of this winter sport is taking off, so help your team make a name for itself and make sure to have fun.  |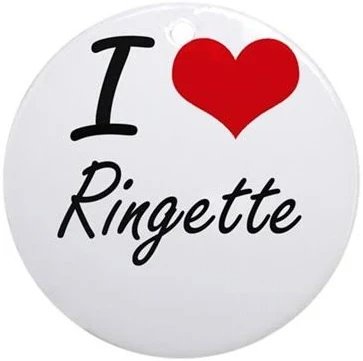 Ringette is a cool contact winter sport that is played on ice and started back in 1963. Use these ringette party ideas to host an excellent event. Get the team together and become the hottest with the coolest team building party. The popularity of this winter sport is taking off, so help your team make a name for itself and make sure to have fun. 
---
Ringette Party Invitations
Send out invitations to your team or other guests of your party by making them ringette themed. Using white cardstock, write the words "ringette party" across the top in fun lettering in navy marker. Below the title, draw a large semi-think blue ringette ring that takes up most of the invitation. Outline it in navy pen and color it with light and dark blue pencil crayons. In the middle of the ring, say "have a scoring fun time at my ringette party". Underneath (still inside the ring), write the rest of your party details, like date, place, time, and more.
---
Ringette Party Decorations
Use the color theme of white, red, and blue for the colors of the ice or use the colors of your team 
Have a balloon arch based on the color theme 
Display all of your ringette sticks and rings
Penalty box - start with a large moving box and cut off the flaps and then cut out a spot for the door. Paint the remainder of the box in white paint. Tape white bristol board coming out from the back panel of the box to create a backboard. On the back of the bristol board and box (where it cannot be seen), tape a meter stick or something else strong to give it more strength to stand on its own. Now decorate your penalty box with stripes, team logos, and have the words "penalty box" across the top of the bristol board. 
Have everyone come dressed in their jerseys.
Have color themed streamers hanging from the doorways 
Have a banner that says "Ringette Party" and have paint for each guest to leave a handprint, then have markers for them to sign their name. Once everyone has arrived, take a group picture under the banner. 
---
Ringette Party Games and Activities
Pass the Blue Line - create a couple of teams and form a line zig zagging across a long blue rope. At one end of the rope have a bucket of water balloons. Toss then down the relay and have the person break it dumping the water into a cup. The first team to fill their cup with water wins.
Paint your Sticks - as simple as it seems, decorate yours and each other's sticks as memory pieces. These can then be used as practice sticks or decorations.
I Love Ringette T-shirts - get "I love ringette" t-shirts for your guests. Have a huge pack of sharpie markers or other material permanent markers for the guests to write slogans, sign names and doodle on each other's shirts.
Ring Toss - play the game of horseshoes, making sure to take all safety precautions. 
Team Bracelets - have necklace string, letter beads and regular color beads. Have everyone make their own bracelet doing whatever pattern they want with a stipulation like each has to say "ringette squad". Then, put them in a hat and choose at random, try to guess whose bracelet is now yours.
Ring Painting - have a ringette rink for everyone and paint and paint brushes. After all the rings have been decorate, write last names, jersey numbers, and the date on the rings. 
6 Wonders - create a scavenger hunt to find the 6 wonders (representing the 6 players on the ice). With your scavenger hunt, at each stop, have hidden items attached to a ring and have a rolled piece of paper with another clue. Then, after making six stops, you will get the prize, which can be a cake or pinata. 
Rent out some ice and skate around or have a mini scrimmage 
---
Ringette Party Food

Make your own pizza - make it ringette themed by having cutting peppers and pepperonis into rings
Ringette stick cupcakes - on vanilla cupcakes have white icing and then pipe a blue circle for the ring and place a mini colored chocolate pretzel in the middle for the stick. 
Ringette sticks - dip large pretzels in colored candy melts to make sticks
Donuts to represent rings
Pasta salad or potato salad as a side
Make your own tacos
Dip rink dish - make a layered dip that is decorated with vegetables on top to make the lines of the rink ice. On the side are different crackers and chips to eat the dip. 
Have snow cones
Have sports drinks as beverages
---
Ringette Party Ideas - Favors

Ringette pendant
Sports drinks and candy
Team bead letter bracelets 
Sugar cookies in a donut shape with royal blue icing and sprinkles to make ringette rings
Hair bands and a cute message saying "ringette hair, don't care"
Ringette stickers