Space Party

| | |
| --- | --- |
| | Many dream and imagine being an astronaut, meeting aliens, or going on a spaceship. Host an adventurous space party to bring these ideas to life, whether functional or not. Astronomy, our universe, and space exploration are fantastic, so add a galaxy theme to your next event. |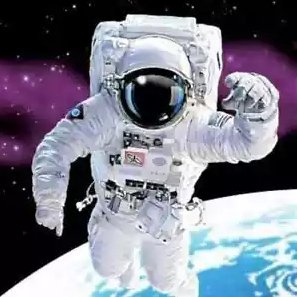 Many dream and imagine being an astronaut, meeting aliens, or going on a spaceship. Host an adventurous space party to bring these ideas to life, whether functional or not. Astronomy, our universe, and space exploration are fantastic, so add a galaxy theme to your next event.
---
Space Party Invitations

Spaceship - cut the outline of a simple spaceship onto gray construction paper. Use black markers to add some detail lines around the outside and to make a door and window. Then, decorate the spaceship with some crayons and stickers. On the back of the spaceship, include your party information and a fun saying. 
Planet - on a piece of multimedia paper, paint the background black and wait to dry. Then, using a toothbrush or paint brush to add some white or silver dots for stars. Next, pour small amounts of blue, orange, purple, red, and yellow in a circle and then carefully press into it with a balloon. This will make your invitation look like your own unique planet. 
Astronaut helmet - cut the outline of a simple astronaut helmet onto colored construction paper. Use black markers to add some detail lines. On the top of the helmet write a fun saying. Then, decorate the helmet with some markers.
Fun invitation sayings to add to your themed cards:
The party is going to be out of this world
Join me for an intergalactic adventure 
---
Space Party Decorations and Supplies

Turn your party area into outer space
Use the color theme blue, purple and yellow
Have a spaceship made out of cardboard 
Hand star shapes balloons
Have fake astronaut helmets as party hats
Hang glowing stars on the walls and ceiling 
Paint plants (either real or imaginary) onto cardboard and hang on the wall
Have a hanging solar system model 
Have pictures of real like astronauts
Have pictures of aliens 
Use tinkle lights to look like stars
Use space themed napkins, cups, and plates. 
Black table cloth with glitter
Have a sign that says space out of star constellations 
Spray paint some galaxy themed paper lanterns and then add some glitter

---
Space Party Games and Activities

Upon arrival take a photo of the guests with their head through a photo banner to look like an astronaut in outer space and then print it out for them to take home as a favor
Visit your local planetarium
Create and color your own spaceship
Cosmic rocket kit – set off a rocket (or two) and watch them fly
Painted spaceship - use a cardboard box and paint it to create a spaceship mission to Mars. When done, "fly" the spaceships through the sky across the party area to "Mars" pretending that you landed on mars. Have the guests wearing space helmets and search to find any new discoveries. 
Look at the sky through a telescope to see the stars and planets closer
Lay out blankets and watch the sky to see if there are any shooting stars
Plan your party party around a solar phenomenon, like a lunar or solar eclipse
Wait until it is dark and the stars and twinkling to watch an outdoor movie 
Space race - set up an obstacle course with intergalactic obstacles 
Space trivia - there is so much history and fun facts about space, create some question cards to see what the guests know and maybe they will learn something new. 
---
Space Birthday Party Food

Milky Way milkshakes - have different ice cream options and blend a unique shake for each guest
Spaceship or star shaped sugar cookies
Star sandwiches - have sandwiches that are in the shape of stars by using a cookie cutter
Alien cake - make a green circle cake and add on alien decorations 
Saturn's rings - onion rings and seafood sauce
Fruit punch
Constellations - pretzels and marshmallows put together to make famous constellation formations seen in the night sky
Space worms - gummy worms
Stars - starburst
Asteroids - either cheese puffs or chocolate almonds
Crater cookies - have chocolate chips
Crescent moon sandwiches - make regular sandwiches, but on croissants 
Star fruit tray - using a small star cookie cutter, cut cantaloupe, watermelon, and honeydew into stars
Rocket fuel - your favorite type of bright colored juice
Meteor bites - have kabobs that look like rockets
Moon rocks - rock candy that looks like sugar crystals made from food coloring, water, and sugar
Flying saucers - round crackers and cheese
---
Space Party Favors

Buildable spaceship kit or LEGO
Mini handheld telescope
Book about star and planet facts
Space themed playing cards
Space stickers
Bouncy balls
Outer space certificate for each guest saying they completed training and outer space mission
Customized astronaut picture