Survivor Party Ideas

| | |
| --- | --- |
| | Everyone loves this show, showcased on a deserted island where the contestants compete in challenges to win immunity. Do you think you have what it takes? Work together with your team in challenges or lose and go to tribal council where you vote to stay alive by kicking someone out. It is time to "outwit" "outlast" and "outplay" by hosting a survivor party with these ideas. |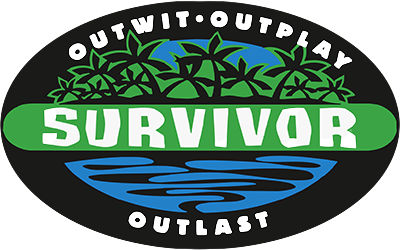 Everyone loves this show, showcased on a deserted island where the contestants compete in challenges to win immunity. Do you think you have what it takes? Work together with your team in challenges or lose and go to tribal council where you vote to stay alive by kicking someone out. It is time to "outwit" "outlast" and "outplay" by hosting a survivor party with these ideas.
---
Survivor Party Invitations

To make your party invitations look more official, make sure to include the iconic Survivor logo. Use aged looking paper by staining it with tea bags and safely burning the edges of the card. Decorate the invitation with tribal stamps and little tropical doodles. When you are done, place your invitation into an envelope with the words "outwit" "outlast" and "outplay" to give a hint at the theme or place it into a bottle. 
---
Survivor Party Decorations

Use a main color theme of green and blue with a sub theme of 3 colors representing the different tribes (such as yellow, red, and green from season 44). 
Have Survivor themed bandanas or patterned colored bandanas for party hats. 
Play the Survivor theme song when the guests arrive
Have tiki torches
Have a big fishing net hung up against the wall with crabs, fish, starfish, etc. 
Have Survivor tribe signs or the main Survivor sign
Add an island or jungle theme
Have palm trees with coconuts and tall grass
Hang hammocks 
Have fake animals and insects
Create immunity idols 
Have a tree mail box 
Have a voting station with paper, a fun marker, cool weights, and the shot in the dark box with 6 sided dice. 
A fire pit area with logs for sitting places
Create a shipwrecked area 
Have a shelter area with camouflage blankets, binoculars, compasses, flash lights, and fishing gear
Have lots of flowers 
Have woven baskets, burlap, and wooden bowls
Citronella candles
---
Survivor Party Attire

Dress for the warmth and sunshine:
Survivor themed or colorful bandana
Hats and sunglasses
Immunity necklaces
Grass skirt
Colorful bright clothing
Camouflage clothing
Embroidery floss friendship bracelets
Temporary tattoos 
Bathing suit if near water or playing water games
Have accessories - backpack, torch, compass, etc.
---
Survivor Party Challenges and Games
Survivor team games:
Teams race to make a shelter (tent)
Teams work together to start a fire (with supervision)
Have jigsaw or 3D puzzles and use teamwork to be the first team to finish
Balloon Challenge - teams try to steal the other team's balloons, while protecting their own.
Treasure Scavenger hunt - set up a scavenger hunt with Survivor themed clues and group challenges 
Over and Under - have a full bucket at the starting line and dip a large sponge into it and quickly pass the sponge over and under the teammates to fill the other bucket at the finish line first. Be aware that the guests will get wet playing this challenge. 
Go to Tribal - to be nice and not actually vote for your fiends, you can draw straws and the person with the short straw is "voted off"
Immunity challenges:
Eating Challenge - try to eat so much spinach, lemon, olives, onions, raw potato, mayonnaise, raw cabbage, or baby food (make sure nobody eats too much or chokes)
Guess the mystery food while blindfolded - kiwi, mashed potatoes, pineapple, peeled grapes, spinach, cream corn, relish, frosting, gummy worms, etc. 
Kiddy pool fishing challenge
Survivor quiz or trivia
Coconut bowling
Dart throwing contest
Limbo contest
Give each person the same puzzle and see who can out it together the fastest
If you have access to a pool, play water games like Marco Polo or who is the fastest depending on a specific stroke (make sure there is supervision and people can swim safely). 
Running races or obstacle courses
Longest hula hooping, alternating directions every few minutes
---
Survivor Party Food

Turn your food station into the "sanctuary" with everyone's favorites:

Peanut butter and jelly sandwiches
Make your own tacos 
Cupcakes with green frosting and signs with the Survivor logo
Fresh tropical fruits
Rice with veggies and shrimp or meatballs or chicken
Individual pizzas
Fish crackers
Candy bar with gummy worms, sour candy, etc.
S'mores or marshmallows roasted over a fire
Tropical drinks, fruit punch or coconut water with cocktail umbrellas
Chips and spinach drip, hummus, or salsa
Hamburgers and hot dogs
Steak and baked potatoes




 
Turn your food station into the "sanctuary" with everyone's favorites:
Peanut butter and jelly sandwiches
Make your own tacos 
Cupcakes with green frosting and signs with the Survivor logo
Fresh tropical fruits
Rice with veggies and shrimp or meatballs or chicken
Individual pizzas
Fish crackers
Candy bar with gummy worms, sour candy, etc.
S'mores or marshmallows roasted over a fire
Tropical drinks, fruit punch or coconut water with cocktail umbrellas
Chips and spinach drip, hummus, or salsa
Hamburgers and hot dogs
Steak and baked potatoes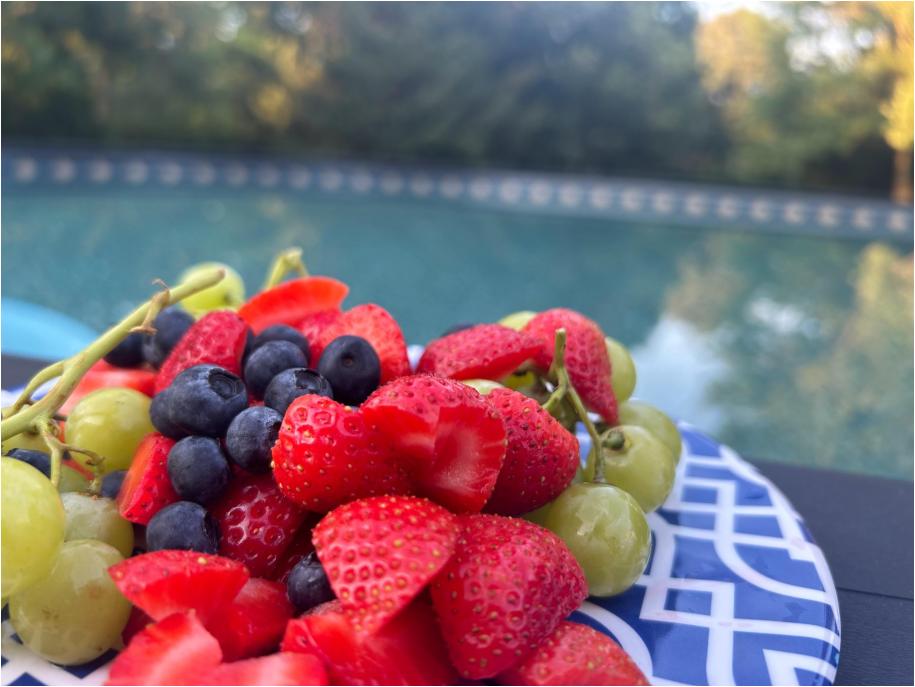 ---
Survivor Party Favors

Have a treasure chest full of prises
Sunscreen
Tropical flavored lip balm
Immunity necklace or immunity idol bracelet 
Hair accessories
Water bottles
Puzzle
Candy or chocolate
Make survivor team t-shirts