Taylor Swift Birthday Party Ideas
Taylor Swift Slumber Party
by Rose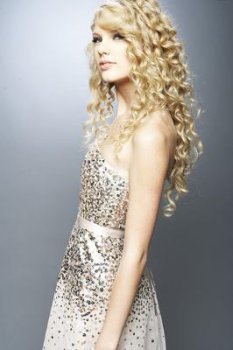 My Taylor Swift Birthday Party Theme Picture
Save This Date: I made reminders for my friends that said:
"Taylor Swift will speak now on ----, she is only choosing the most loyal to join her on tour!"
I had this written as if it was a merchandise piece and gave it out to my friends. After deciding on the details and the date. I choose a Taylor Swift image the would represent the color scheme for the party. So I decided on Taylor in a white dress with silver glitter(as white is Taylor's favourite and she loves glitter.) I choose to use three colours baby blue, baby pink and white as my colours.
---
Invitations
Taylor Swift Birthday Party
I made my invitations as tickets that I made after looking on Ebay at the ones you can buy. I made mine and they had a pic of Taylor on them with the row, the seat number, section, VIP, --one night only--, no refunds or exchanges, admit one and then the real details of the party I used atrox font to make it look like a real ticket.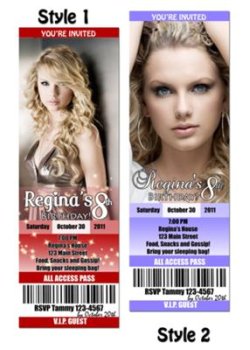 My Taylor Swift Birthday Party Invitation
My mom and I also found an image to put on the other side and then printed them in colour. Then I borrowed and laminator and laminated them. We also bought bulk lanyards on Ebay and put holes through the tickets.
---
Decorations
Taylor Swift Birthday Party
I made a table centre pieces based on a Jonas Brother's one I found on this website: http://www.birthday-parties-for-kids.com/?p=207 I found a pastel pink table cloth and found some glitter to cover the table with. I didn't want to be overdone. I bought some Taylor Swift photos and I strung them up across the room. Like the way Taylor had her photos in the mine music video. I also had some snowflakes hanging up and some tinsel in the centrepiece because Christmas is Taylor's favourite holiday. My mom bought a poster for my friends to sign during the sleepover and I decided to add some fake flowers to the centrepiece. I also put a chalkboard out the front with some pictures I had printed in colour with a sign saying "Sold Out."


---
Taylor Swift Birthday Party Activities
When my friends arrived my dad checked there tickets and let them through. Add while everyone was arriving we played my Taylor Swift CDs and I had a mixed DVD of photos on it. When everyone had arrived we put everyone's things in the spare room and started by playing Taylor Swift charades where my friends had to pick a piece of paper out of the cowboy hat and each was a line from a Taylor Swift song they had to act without speaking. It was very fun but quite challenging. We also did a how well do you know Taylor? trivia game (and I was the judge) as well as my friends being given a random book and then pick a piece of paper out of a hat and then sing a bit of the book in the tune of a Taylor Swift song.

We also had a jar filled with jellybeans with a Barbie cowboy boot in it and my friends had to guess how many jellybeans there were. I had burnt a whole heap of songs using zamzar convert and got karaoke copies of my favourite Taylor Swift songs of youtube and we had a karaoke contest. The last thing we did that night was we split into two teams and they had to record which songs they wanted to be their buzzers on their phones. We then created a trivia quiz to see who really knew Taylor Swift. After this we set up our beds and watch 'Journey to Fearless' which is a documentary about her life before fearless.

You can also have a dance-off as well, but we were so busy we didn't have enough time.


---
Taylor Swift Party Food Ideas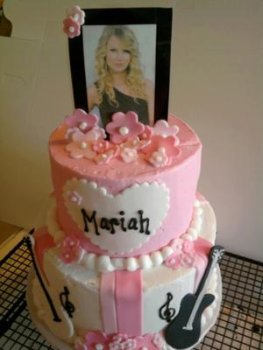 Taylor Swift Birthday Cake
Sushi
Cheesecake
Corn
Chicken wings
Any country food really!Gingerbread
I didn't expect my friends to wear anything over-the-top I just told them to wear anything with a country style. I wore a silver sequined dress sort of like the one Taylor Swift wore on the fearless tour and my boots. But curly hair was a must to fit in with the theme!
My friends are still talking about my party!
Taylor Swift Music
Taylor Swift Birthday Party
More Teen Party Ideas, Themes & Games
Teen Party Ideas
Adult Party Ideas |
Perfect Party Supplies
Discount Newsletter |
Share Your Party Ideas
Party Blog |
Site Map |