Black Light Party

| | |
| --- | --- |
| | A black light party has a similar feel to a glow party, but gives off a different energy. Black lights are neat because they make things glow by emitting a type of ultraviolet radiation that is then converted into the light we see through phosphors. These parties are fun to decorate for and the atmosphere takes care of itself, being happy, free willing, and relaxing, setting you up for a perfect party.  |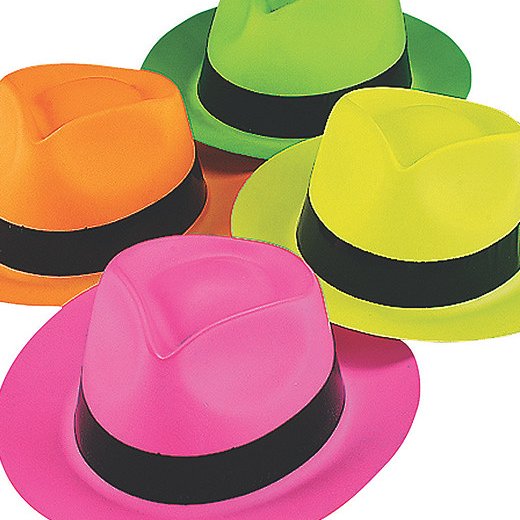 A black light party has a similar feel to a glow party, but gives off a different energy. Black lights are neat because they make things glow by emitting a type of ultraviolet radiation that is then converted into the light we see through phosphors. These parties are fun to decorate for and the atmosphere takes care of itself, being happy, free willing, and relaxing, setting you up for a perfect party. 
---
Black Light Party Invitations
To invite people to your event use black paper and glow neon highlighters or glow paint to say "black light party". Include all the needed information like time and location, as well as describe what your guests should wear to glow in the dark. If you want, include a few glow sticks or a simple glow face paint in the envelope as a pre party favor.
---
Black Light Party Decorations

A very important part of setting up for your party is making sure you create a dark room with no visible daylight. Block windows, or have the party later at night. Set up your black lights and make sure you have just enough to see, while still having darkness at your party. 
Use a black and neon color theme to go along with your black lights
Have a blank poster board and have your guests decorate it with neon highlighter
Set up a strobe light
Hang neon balloons or create a simple neon balloon arch
Use neon party cups and glow straws
Hang neon beads from door frames
Have neon glow face paint and stickers
Have some glow items like glow sticks
Fun neon sunglasses
An American DJ black 4 FT blacklight and fixture would be a very cool addition to your party
Put glow in the dark stars on the ceiling 
Tape fun, simple designs onto black traps with neon tape, making flamingos, pineapples, a sun, waves, or whatever your imagination brings. Then, tape the tarps onto the walls. 
Black light reactive tassel garland 
Hang neon glow in the dark streamers from the ceiling 
Have neon post its and markers to write messages and stick them to the wall
---
Black Light Party Attire

When there is a black light, white and neon color clothing will glow - with this be cautious of clothing and underwear choices
Use glow face paint and have a station available for your guests to do their own
Use glow in the dark tattoos or body art
Glow sticks to make necklaces or bracelets
Neon sunglasses with no lenses 
Neon makeup or glow hair accessories 
Glow or neon nail polish
---
Black Light Party Games and Activities

Black light glow clothing - decorate white t-shirts, tank tops, and dresses with highlighters or black neon paint. Have the guest draw designs, write sayings, get signatures, get phone numbers, and more. 
Glow makeover - have a nail salon set up with fun neon colors, a makeup station with glow makeup, and a hair station with black light accessories. Use a nail light to dry the polish so that the nails are instantly dry and you can continue on with the fun of the party.
Black light dancing - with everyone dressed up, have your black light turned on and play fun music to dance too. 
Karaoke - sing karaoke in the black lights with a neon glowing microphone
Have a pinata of choice filled with glow items and candy
Have disposable cameras and take lots of pictures
Glow beach ball - paint or buy a glow in the dark beach ball and pay keep it up.
Black light giant Jenga - paint a large set of Jenga pieces with neon black light paint, using a variety of colors for amusement
Glow bubbles - have glow in the dark bubbles and blow bubbles and watch them glow
Black light hopscotch - using glow in the dark tape, create a simple hopscotch game going from 1 to 10.
---
Black Light Party Food and Drinks

Make punch with ice cubes made of tonic water that glow
Black light lemonade that glows in the dark
Redbull and tonic water (this combination with tonic water will make the drink glow)
Make a neon cake with bright icing and black light candles if it is someone's birthday
Jello - make with tonic water to make it glow
Neon donuts 
Simple snacks - chips and drip, pretzels, popcorn, etc. 
Glow in the dark cake pops 
Oreos with colorful filling or marshmallow moon oreos that glow in the dark
Sour candy station - have sour gummy worms, fuzzy peaches, sour patch kids, etc.
Cotton candy 
Glow in the dark cupcakes by sprinkling some tonic water on them
---
Black Light Party Favors
Homemade black light apparel from the party
Glow sticks
Colorful soda and candy
Funky sunglasses
Bottle of tonic water
---
Related Party Idea