Hollywood Party Ideas

| | |
| --- | --- |
| | Do you dream of glitz and glamor? Roll out the red carpet and have your guests become celebrities. Give your guests the V.I.P. treatment for the opening night as they do the walk of fame. A Hollywood party is great for the Oscars, Academy Awards, Golden Globes, and more. Time to take a trip down Rodeo Drive or Sunset Boulevard for a fantastic time. Make-up: check. Outfit: check. You're on in 3, 2, 1 lights, camera, action! |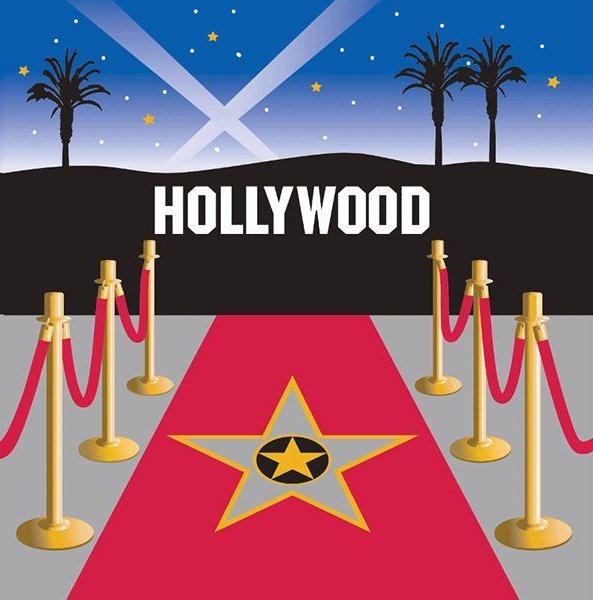 Do you dream of glitz and glamor? Roll out the red carpet and have your guests become celebrities. Give your guests the V.I.P. treatment for the opening night as they do the walk of fame. A Hollywood party is great for the Oscars, Academy Awards, Golden Globes, and more. Time to take a trip down Rodeo Drive or Sunset Boulevard for a fantastic time. Make-up: check. Outfit: check. You're on in 3, 2, 1 lights, camera, action!
---
Hollywood Party Invitations
Make invitations for your Hollywood party look like movie tickets or tickets for a special event on gold paper. To make movie ticket invitations, use a red, gold, and black color theme on a 3 inch by 6 inch piece of paper. This way it will have movie ticket proportions, but be big enough for your guests to read all the needed information. To make ticket invitations for a special occasion, use gold shiny 4 inch by 5 inch paper and black calligraphy writing. Sending out these special invitations will help set the mood for your special event. 
---
Hollywood Party Decorations
Upon Arriving:
Have the red carpet leading up to your front door
Hire or ask people to be the paparazzi and take lots of pictures of your guests as they arrive, if possible on disposable cameras to give added character
Use spot lights
Make a "Hollywood" sign 
Have a guest book for autographs as your guests arrive or have gold stars and markers for the guests to sign and tape to the sidewalk or wall
Have a stationary camera on a timer going off as the guests walk by, so they can take candid or posed pictures


Once Inside:
Use a red, gold, and black color theme throughout
Have floor length mirrors to the guests can check their appearance
Have a red, gold, silver, and black balloon arch
Have star shaped and confetti filled balloons 
Set up a dressing room or screening room - have pillows, bean bag chairs, and candy in little glass jars
Hang movie posters
Lay out celebrity magazines or make your own with photos of you and your friends and have them printed
Hang a large painted film roll along the wall
Have twinkle lights
Make some star and award trophies
Set up a microphone for thank you speeches
Set up bouquets and flower arrangements in crystal vases
Use flower garland on the tables
Have confetti and corked themed streamers 
---
Hollywood Party Attire

Have all the guests dress as their favorite celebrity with inspiration from their latest red carpet appearance or cartoon person
Dress up fancy with your own red carpet outfit, making sure to go big
Wear something sparkly like diamonds, necklaces, bracelets, or earring
Have metallic sunglasses with dark frames
Have extra options incase a guest forgets something - like a top hat, black tie, feather boa, necklaces, bag or purse with a small fake dog
---
Hollywood Party Activities and Games
Have a Photoshoot - set up a silver or plain black backdrop and have a positioned camera set on a timer taking a series of pictures. Add extra flair to your pictures by having fun props to use for variety. 
Paparazzi - similar to hide and go seek, choose one or two people to "hide" within a chosen geographical location and the other guests have to try to take their picture with the best picture winning.
Speech - have a list of silly awards (like best dancer, best actor, etc.) and have guests give fun acceptance speeches to these made up awards. 
Karaoke - sing karaoke in a spotlight and if you want sing all the songs from your favorite movie.
Premier -  set up a movie projector and watch a feature movie with popcorn and snacks
Movie Star - pretend that you and your friends are the stars and create your own video, movie, or commercial 
Glamor - have manicures and pedicures, hair, make-up, facials, and wardrobe stations
Star Creation - either decorate gold stars or have your guests paint a star onto their hand with yellow paint. 
Movie Charades - play traditional charades inspired by movies and your favorite characters
Play Hollywood themed trivia 
---
Hollywood Party Food
Shrimp cocktail
Cocktail weenies
Battered mushrooms
Mozza sticks
Calamari rings
Fruit and veggie tray with dip
Meatballs with fancy toothpicks
Caviar or pate and crackers
Bite size pizzas
Have a popcorn machine and put the popcorn in theater tubs
Assorted candy and chocolates
Designed cake or white cupcakes
Chocolate covered strawberries
Sparkling white grape juice
Perrier water
Pink lemonade
Champagne in fluted glasses




 
Shrimp cocktail
Cocktail weenies
Battered mushrooms
Mozza sticks
Calamari rings
Fruit and veggie tray with dip
Meatballs with fancy toothpicks
Caviar or pate and crackers
Bite size pizzas
Have a popcorn machine and put the popcorn in theater tubs
Assorted candy and chocolates
Designed cake or white cupcakes
Chocolate covered strawberries
Sparkling white grape juice
Perrier water
Pink lemonade
Champagne in fluted glasses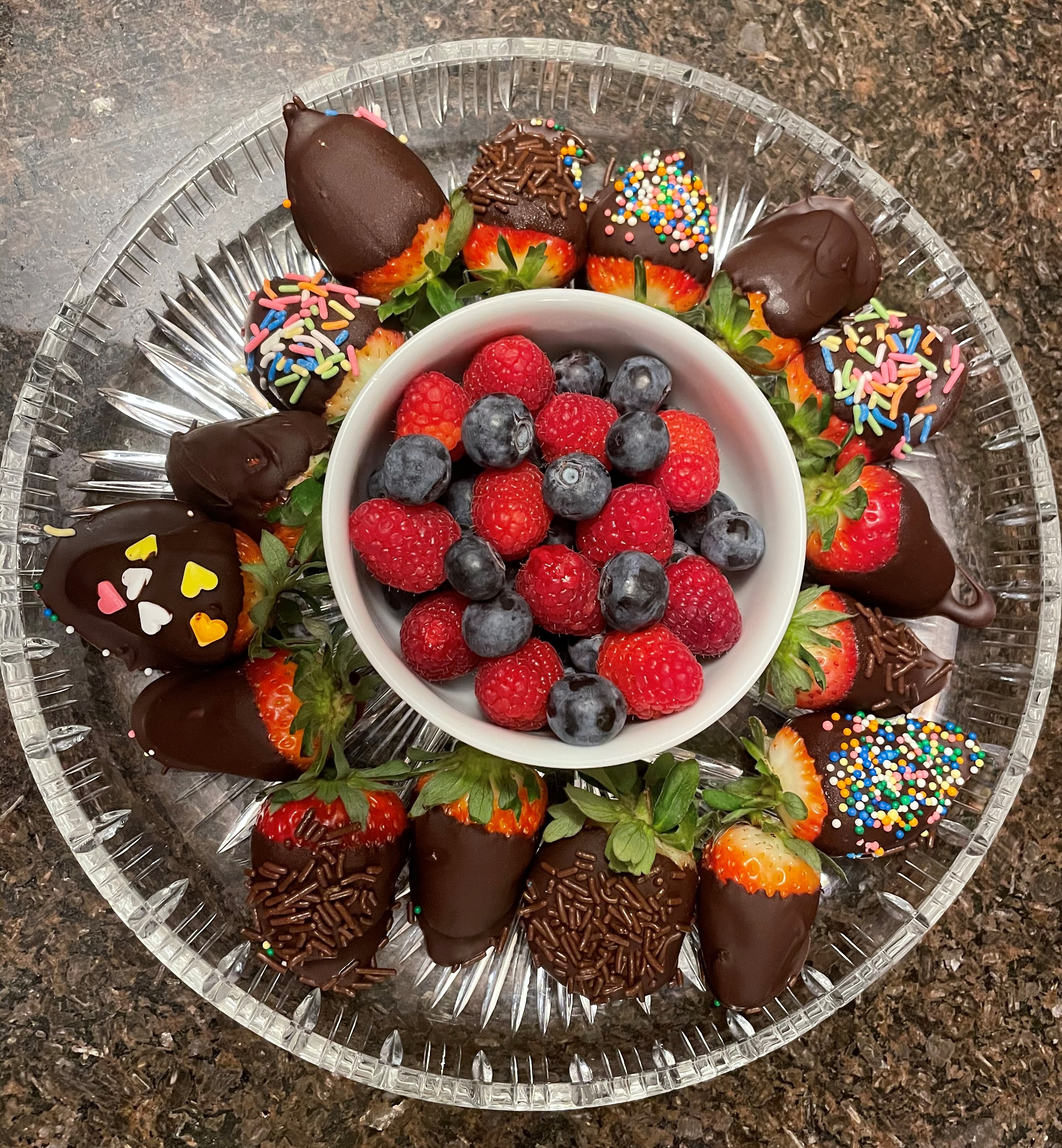 ---
Hollywood Party Favors

Customized magazine with pictures of you and your friends
Mini gift baskets wrapped in cellophane 
Cool sunglasses
Fake trophies or awards
Chocolate or candy and flowers
Movie posters
Picture frames with developed pictures from the party