Thomas The Train Party

| | |
| --- | --- |
| | Having a Thomas the train party is a fun theme for your child's next birthday. Your guests will be so excited to board the party train, especially if you have a fun filled travel itinerary of fun filled activities. Have a great time with this exciting theme. |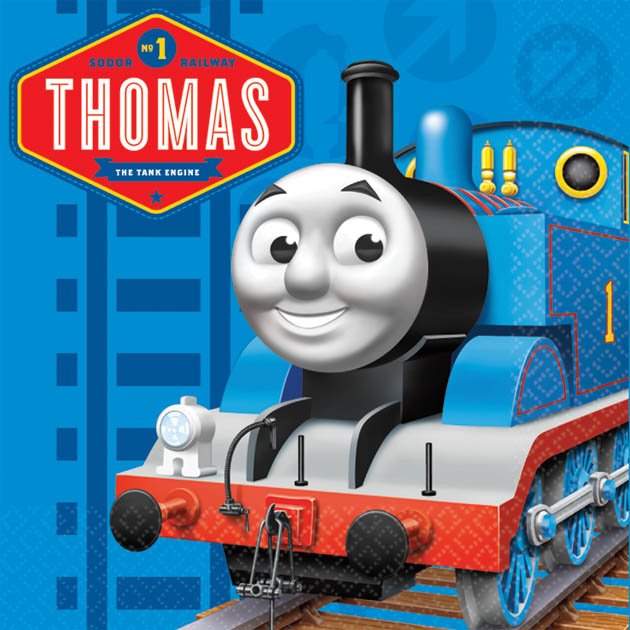 Having a Thomas the train party is a fun theme for your child's next birthday. Your guests will be so excited to board the party train, especially if you have a fun filled travel itinerary of fun filled activities. Have a great time with this exciting theme.
---
Thomas Party Invitations
Make your invitations look like train tickets. On the top of the invitation write "Your child's name" and Friends. Then write something like "Choo Choo! All Aboard! Full Steam ahead for a Thomas The Train Party!" Give each guest a boarding pass with: their passenger name, date, boarding time and of course confirmation information.
Ask your guests to come dressed as a real engineer. They can wear their Engineer Hat and striped overalls. Or they can come dressed as Thomas The Tank, or even a hobo equipped with a hobo bag and bandana.
---
Thomas Party Decorations
Buy a Train track table cloth or make your own with marker or use popsicle sticks going down the center of your table. Add a large train on the front and serving dishes behind will appear to be the cars on the train. 
Thomas plates, cups and napkins
Hang some blue and red balloons and streamers
Hang some flags or display some luggage with stickers representing different countries or destination stops
Make a RR crossing out of PVC pipe or wrapping pool noodles
Hang a Thomas the Train poster or pictures of trains or a station
Make your train out of old big boxes paint on wheels and numbers on your "box" cars
Hang a Thomas Happy Birthday Banner
Create a train track on your floor with painters tape
If you are artist draw a Train Engine smoke stack and have the words "Happy Birthday" coming out like smoke
Outside make and post a "Birthday Station" sign
Use sidewalk chalk on your driveway and make a train track leading up to your house. 
Stand in your "Ticket booth" and use a hole punch as you receive the tickets as your guests arrive. 
Ask the children to wrap their gifts in brown parcel paper and then place them under a "Baggage Claim" sign.
---
Thomas The Train Party Games and Activities
Personal Passports - Have the guests create their own passports to use throughout the party. Take a quick picture and print or use a polaroid of the guests for their picture. Then ask them some information to put in their passport. They probably can't answer typical questions, so ask what is your favorite color of train; which do they prefer: a passenger train or a cargo train; how many cars long is the perfect train

?
Train Decorating - Have a craft center and have guests paint their own toy train. Consider having stencils and sponges to apply the paint. Have a blowdryer on hand to help dry their creation. Then they would be able to bejewel the train and add stickers, pom poms, jewels etc. 
Pin the Smokestack on the Train - Play in a similar fashion to duck, duck, goose.
Print out some Thomas and friends coloring sheets and use crayons or markers
Train set - Set up a train set for your guests to play with. A Thomas train set would make sense, but you can also get a real wooden set at a great price to have a contrast. Consider adding some cars, people and buildings to add to the experience.
Red light Green light - If you call out red light the guests need to stop and green light they get to move.
Train Race - Get a hula hoop for each guest. Everyone has a hula hoop around their waist and another guest is holding onto the hula hoop from behind. Link two or three guests together with the hula hoops. Then they have become a train that can move through your yard.
Train Scavenger hunt - Give your guests a picture of all the trains that are loose in the party area. Have your guests wear child binoculars that open in the back, to help spot the trains near and far. Set your guests loose and have them search for all of the trains.
Train Ride at Home - Get cardboard boxes and turn each one into a train. Have  blue, green, and red trains, one per guest. Cut out the bottom and attach arm straps. This way the guests can walk their train around the party zone. 
Put together a Giant Thomas puzzle
Set up a Tunnel for the kids to play in
If possible go on a real train ride - What a memory it would be to go on a real train ride. There may be a local establishment that has a child's train. Each child usually gets to sit in their own cab in the train. 
---
Thomas Birthday Food

Thomas tacos
Chips and dip
Have a lumber car with pretzels 
Have a coal car with oreos
Have an animal car with animal crackers
Have an aquarium car with fishy crackers
Have a corn car with popcorn
Have a produce car with vegetable tray items
Have a fruit caboose with fruit tray items
Brownies - that look like street lights
Train cookies using a train cookie cutter
Doughnuts for train wheels
Cut your Ice cream into blocks and use Oreo cookies on the side for wheels on the train
Train cupcakes - If you look at the train cake, it actually was made with all pull apart cupcakes.
Train track cake - set out your own wooden train track and set Thomas at the front of the train, then follow Thomas with different colorful cupcakes. These cupcakes appear to be the cab cars on the train. 
Thomas the Train Cake Design
Traffic light brownies



Thomas tacos
Chips and dip
Have a lumber car with pretzels 
Have a coal car with oreos
Have an animal car with animal crackers
Have an aquarium car with fishy crackers
Have a corn car with popcorn
Have a produce car with vegetable tray items
Have a fruit caboose with fruit tray items
Brownies - that look like street lights
Train cookies using a train cookie cutter
Doughnuts for train wheels
Cut your Ice cream into blocks and use Oreo cookies on the side for wheels on the train
Train cupcakes - If you look at the train cake, it actually was made with all pull apart cupcakes.
Train track cake - set out your own wooden train track and set Thomas at the front of the train, then follow Thomas with different colorful cupcakes. These cupcakes appear to be the cab cars on the train. 
Thomas the Train Cake Design
Traffic light brownies
---
Thomas The Train Party Favors

Set up a "Baggage Claim" for a your party favor packages
You can also wrap the favors in brown parcel paper
Wooden whistles
Engineer conductors hat
Stickers
Thomas and friends coloring sheets and crayons
Thomas and friends book
Train pencil and eraser
Toy train
Toys cars
Slinky
Thomas tattoos
Sand box toy trains
Squirt guns
Glow sticks
Play dough