Fathers Day Party

| | |
| --- | --- |
| | Show your love with a Fathers Day party. Father's Day is a special day that Dad's look forward to all year long. They love to be celebrated and spoiled. They would love a specially made father's day card, fathers day craft, father's day poem and especially a fantastic fathers day gift. Father's day is not supposed to be about the gift, but who is kidding who, father's love to feel important and love their presents. Spoil your dad this father's day and let him know how much you love him. |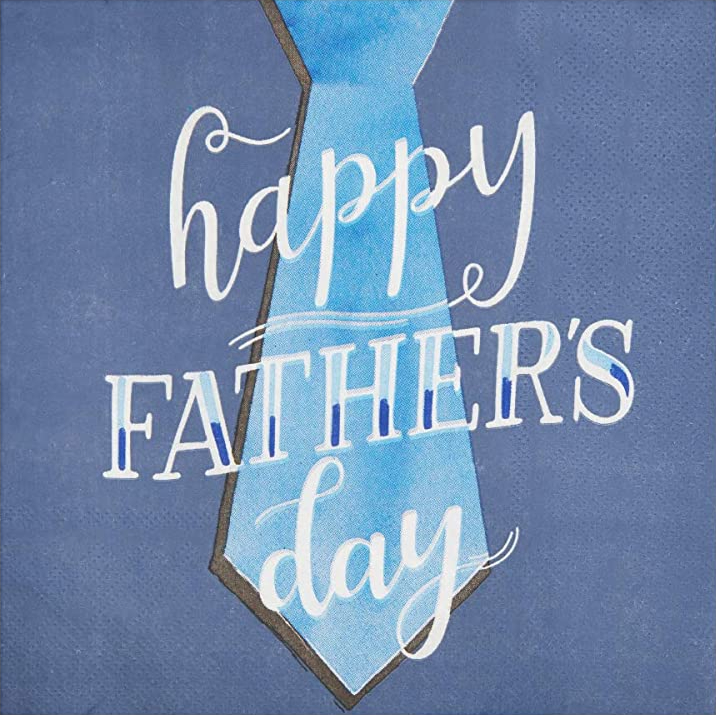 Show your love with a Fathers Day party. Father's Day is a special day that Dad's look forward to all year long. They love to be celebrated and spoiled. They would love a specially made father's day card, fathers day craft, father's day poem and especially a fantastic fathers day gift. Father's day is not supposed to be about the gift, but who is kidding who, father's love to feel important and love their presents. Spoil your dad this father's day and let him know how much you love him.
---
Fathers Day Party Activities

Make your Father breakfast in bed
Host a surprise party for your Father using some of these ideas 
Go on a nature walk, preferably one with a scenic ending place for pictures
Have an old fashioned picnic in the park - bring a basket or cooler with food and a blanket to sit on or find a bench
Go to the beach and have a beach day
Take Dad to a sporting event with other friends and family
Go out to eat at Dad's favorite restaurant 
Go mini golfing outside
Play backyard games - like cornhole, ladder toss, giant jenga, bocce ball, etc. 
Build a small wooden craft together 
Go to the movies with friends and family
---
Fathers Day Party Food
Breakfast Ideas:
Waffle BLT - for a fun breakfast make waffles and turn it into a sandwich by adding bacon, lettuce and an over easy egg
Fun shaped pancakes - you can make these using cookie cutters when cooking
Fruit kabobs and croissants 
Have coffee and juice 
Main & Side Dishes: 
Have a BBQ with hamburgers, peppers, and potatoes
Have shish kabobs - layer steak, tomatoes, peppers, and mushrooms, then barbecue them 
Double baked loaded potatoes
Nachos with sour cream, salsa, and guacamole
Jalapeno poppers 
Spicy cheese, cracker, and nuts platter
Honey and lemon salmon with fingerling baked potatoes
Dessert:
Mustache shaped cookies
Decorate tie shaped cookies with icing and candy
Bailey's infused cupcakes (only for those of legal age)
Fishing rod cupcakes - have blue icing for water, a pretzel for the fishing rod, and a candy gummy fish 
---
Fathers Day Card Ideas
Make a special homemade card for your Father on this special day. Combine your artistic and humorous talents to create a funny, yet heartfelt message. 
Lightbulb - I love you a WATT, you BRIGHTEN my day
Cooler with drinks - you are so COOL
Golf - I'll PUTT it this way, you are the best (a hole in one that is)
Hot sauce - you are awesome SAUCE
Measuring tape - no one else can MEASURE up
Eggs - you are EGGcellent and you make me CRACK up
---
Fathers Day Gift Ideas

Traditional Father's Day Gifts:
Personal craft
Handy gadgets and tools for a project
Framed photograph
Unique key chain 
Personal coffee mug 
An indoor or outdoor game to then play with friends and family
New hat and sunglasses
Book of dad jokes
Dad coupons 
Fathers Day Gift Baskets:
Nascar or F1 lover gift basket
Golfing accessories - place marker, balls, tees, etc.
Flavored beers from around the world
Vintage wine and cheese
BBQ sauces and a humorous apron
Assortment of cheese and fruits
Cooking accessories - frying pan, cutting board, flipper, whisk, etc. 
Hobby Fathers Day Gift:
Golf lessons or round of golf with friends
Seats for a favorite sporting event
BBQ tools and accessories
Garden ornament or tools
Workout equipment
---
Fathers Day Crafts

Blow Aliens
Water down some regular paint (choose at least two colors)
Put two medium sized blops of paint side by side (one of each color)
Put a straw over the paint and blow through the straw. This will create the alien shape.
When the paint dries, draw on the face with a black marker
Garage / Shed / Workshop / Bar Sign (make sure you use safety precautions)
Get at your local hardware or craft store a wooden sign
Customize it at the store or at home 

"Dad's _______."

If done at home use a rooter or even Sharpie (permanent) markers
Do a drawing or a child's hand print
When the design is finished cover the sign with polyurethane
Decorative Beer Bottles
Go to a local craft store and let your child pick out some craft items
Help your child decorate some beer bottles (use a hot glue gun)
They will look cute with ribbons, pompoms, glitter shapes, etc.
Then wrap each beer bottle with tissue paper (use two colors) tying a ribbon on the top
Place them in a cute father's day gift bag
Write and Illustrate a Father's Day book
Write about events that happened between you and your father
Dedicate the book to your Father
---
Fathers Day Poems

Write your own unique poem for your Father, Husband, Son and / or Grandson for Father's Day. This might seem more difficult than it really is, so here are some quick pointers that may help.

Some Poetry hints:
Keep it simple
It does not need to rhyme
Jot down some ideas or thoughts about the person that you are writing about
Make a theme – love, appreciation, humor, etc.
Select a style (optional)
May help to write your poem to follow a structure
Copy the tune /rhythm of your father's favorite song
Try to write a first draft (will not be perfect and don't try to be perfect)
Revise a couple of times (take a few breaks)
Here is a cute anonymous example of a Father's Day Poem:
Daddy, I Love You
Daddy, I love you
For all that you do.
I'll kiss you and hug you
'Cause you love me, too.

You feed me and need me
To teach you to play,
So smile 'cause I love you
On this Father's Day.
(Author Unknown)


Father's Day Book Ideas
The 10 Best Things About My Dad by Christine Loomis
My Dad by Anthony Browne (this is a personal favorite of our very young children)