Rockin' New Years Party Ideas

"Why not throw your own Rockin' New Years Party this year?!"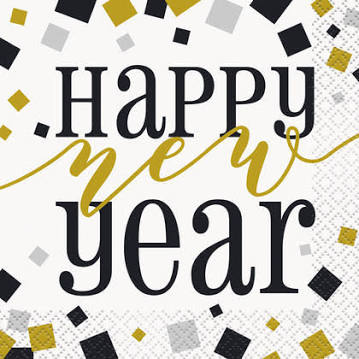 There's nothing better than ringing in the New Year with friends and family with a good house party! Plan on how many guests you want to have. New Years is the one time of year to get your invitations out early before people make other plans, and so people can arrange for baby sitters if that is the case.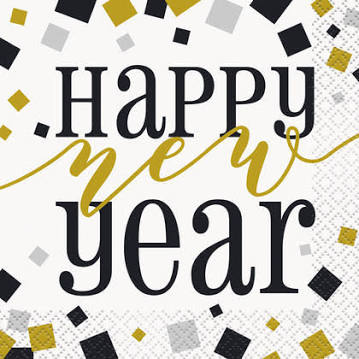 There's nothing better than ringing in the New Year with friends and family with a good house party! Plan on how many guests you want to have. New Years is the one time of year to get your invitations out early before people make other plans, and so people can arrange for baby sitters if that is the case.

---
10. New Years Party Invitations

Sending out an Evite is a good way to involve your guests in what's going on, who else is invited and who all is coming. Sending out a group email also works. Be clear in your information. Time, place etc. Have an RSVP deadline so that you can plan for how many people are coming.
---
9. New Years Party Supplies and Decorations

Hang lots of balloons and streamers and even confetti. Hang a HAPPY NEW YEARS banner. Get some party hats. Have available lots of noise makers like party blowers, kazoos or even pots and pans or maybe even fire works! Choose either black and white or decorate with lots of fun party colours! Glow sticks and jewellery are also really fun to have. Decide on table settings and serving dishes. Paper products are nice because of easy clean up, however using real dishes is nicer for a more classier feel. Have name tags if you are inviting a large group of people who don't all know each other. Have a guest book for everyone to sign their New Years wishes. This is great for the memory.
---
8. New Years Eve Party Attire

Do you want a theme for your party? Decorate to match but better yet Dress to match! It's fun to get dressed up for a party especially if everyone else does. This is a perfect party to have a semi to formal theme.
Again maybe Black and White.
Or have something fun like a crazy hat party! Go all out!
You can even have a contest and have a rainbow theme. Your guests have to wear as many different colours as they can!
Pretty in pink! Everyone dresses in pink. (or you choose your own color). If you want pick a different colour for the guys. This is great for a photo.
Black light party! Wear your florescent colours and lots of white! (Don't forget your lint roller!)
---
7. New Years Party Food

Finger food on a buffet table is a great way for the host to be able to party too! Preparation ahead of time may be some work, but once served the food is out and the rest of the night is yours! Don't be afraid to ask your guests to share in bringing some of the snacks. If you are wanting to host a meal before the party gets started, have a PotLuck. Crock pots are also handy for meat balls or chilli and keeping other food warm. Set up a chocolate fondue. Some easy snack ideas:
Chips and dip
Veggie tray with dip
Shrimp ring
Mozza Sticks
Pretzels
Calamari rings
Bagel Bites
Pizza
Cheese and crackers
Crackers with cream cheese
Pop Corn
Chicken wings
Pickles
Cheese Ball with crackers
Pumpernickel bread with spinach dip
Finger sandwiches
Nachos with salsa
Mini egg rolls
Make your own sandwich buffet with lots of meat, cheese, tomato, pickles onions etc. on buns or rolls is perfect for end of the night snack.
---
6. New Years Party Drinks

Have a variety of alcoholic and non-alcoholic drinks available. You can also buy Champagne or non-alcoholic sparkling beverages for toasting at midnight. Little drink jewellery are handy to help guests identify which drink is theirs.
Some Drinks to offer:
Make some punch in a punch bowl with glasses beside for self service. Add some floating orange slices!
Juice in a jug or juice boxes
Soda in cans or 2L bottles
Set up a cocktail bar and serve virgin Shirley Temples, Cosmopolitans or Martinis
Make Strawberry Daiquiri with frozen concentrate and ice cubes or add real strawberries. Add vodka for those who can and are drinking.
Offer some lemon or lime wedges
Pina colada is anther fun blender drink
Pink lemonade served in a champagne flute
Add some fun drink umbrellas
Other alcoholic beverages include:
Beer
Wine
Other spirits
Champagne
---
5. New Years Party Music

Have a designated DJ, or load your ipod or computer with all your favourite party music! We always listen to the radio and listen to the top 100 songs of the year. Do one or both! Just make sure your stereo is working and you're all set! You can also watch your favourite music video channel and watch and listen to the count down! If you are adventurous sing some karaoke!
---
4. New Years Party Lights

Turn on some fun lights like a lava lamp or a black light. Spend a few dollars and install some dimmer switches. This is great for setting the mood (it saves electricity too!) Light some scented candles. You can also buy some coloured light bulbs like red and yellow to place here and there to add a nice warm feel.
---
3. New Years Party Games

Play some party games! This gets everyone involved and having a good time. Pictionary and charades are both good group games or even twister. Set up a card table for playing cards, poker or some Casino games. You can even get a crocono board. Click here for a whole list of party games.

---
2. House keeping

Make sure your bathroom is fully stocked with all the necessities like toilet paper, soap and clean towels. Make up a little basket up with gum, breath mints and other little favours that you might find at hotel or fancy restaurant. Stock up on ice by making it yourself or buying it. Have the "Just in Case" of beer or pop for thirsty guests. Clear your fridge out or designate one shelf for drinks. Or, have a cooler or big bowl with ice and a towel for drying off drinks. Clean out your front hall closet and have enough hangers for all your guests coats. Have a designated spot for shoes and boots as well.
---
1. New Years Party Favours

Make or buy something nice to send home with your guests to remember the evening.
A nice bottle of wine or Champagne with a homemade label
Make a beaded bracelet with the year in it
A Picture frame with a group photo from the night
A key chain
Engraved party Mug
---
Happy New Years
!
Bring the new year in by counting down from ten as a group. Have a big clock, or watch it on your favourite New Years TV show. Make sure you are standing near that someone special for the New Years kiss. However, if some of your guests came alone have a group hug or something planned to make them feel loved! Have your party blowers and other noise makers ready, and bubbly on ice. Have enough champagne flutes for everyone and make a toast. Fill them just before midnight. You can purchase plastic ones if you are worried about glass breaking. Go around and let people make their New Years resolutions.

Be a responsible host! Make sure everyone has a safe ride home or spends the night. Have a fun party and don't sweat the small stuff. After all, it's a brand new year!