Superman Party

| | |
| --- | --- |
| | Pow! Bang! Kablam! It's a bird, it's a plane, no, it's a Superman party. Save the day against Lex Luther and invite your guests over for a "super" time! Put on your Clark Kent dark brimmed glasses, and then change in your phone booth when the call of duty arises. Wear your Superman t-shirt and cape (tights optional) and fight evil to save the world. |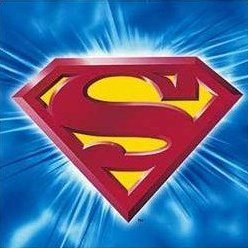 Pow! Bang! Kablam! It's a bird, it's a plane, no, it's a Superman party. Save the day against Lex Luther and invite your guests over for a "super" time! Put on your Clark Kent dark brimmed glasses, and then change in your phone booth when the call of duty arises. Wear your Superman t-shirt and cape (tights optional) and fight evil to save the world.
---
Superman Party Invitations

Invite your fellow superheroes over by making your invitations out of comic strips. Or make your own with card stock and cut out a diamond and draw a S. Put a picture of your child in a superman suit and cover it in Superman stickers. 
---
Superman Party Decorations

Create a welcome sign saying "Welcome all Superheroes"
Themed Superman tablecloth, napkins, cups, hang a birthday banner, etc.
Red ,white, yellow and blue balloons arch and streamers
Make some Kryptonite using a green bar of soap, or painting a block of styrofoam green
Make a lead box (paint a cardboard box silver or gray) and see if your guests can guess what secret treasures are inside with their x-ray vision
Set up balloon arches to accent an area or to use in the photo booth
Use Glow sticks (Kryptonite)
For cute backdrops use bristle board and glue on windows to look like city skyscrapers.
Hang bold comic words like zap, pow, bam, etc.
Hang Superman posters
Create a large telephone booth out of a large cardboard box.
Make a direction sign out of cardboard. Post directions to villains, kryptonite, superpowers, bat cave, and if you wish you could also add the comic words.
For displays or centerpieces add bristol board buildings to mason jars. Then fill jars with shredded blue paper and have comic words popping out of the top. 
Display your Superman figures and toys
---
Superman Birthday Games and Activities

Make your own superman shirt with white shirts and fabric paint, use a stencil of the letter "S". Have the guests then decorate the rest of the shirt and give the shirt a unique style.
Have a face painting and tattoo parlor - let the guests get a custom "S" on their face or add a Superman tattoo.
Set up a Training Obstacle Course
Fill a small kiddie pool with water and red or green food coloring. Go around, or jump over top
Leap tall building. Set up cardboard boxes to leap over. Paint the boxes beforehand so they look like buildings.
Faster than a speedy bullet. Have a relay race or a running race, or set up pylons to run in and out of.
Tight rope. Put a piece of rope on the ground, and players must try to stay on it as they run across.
Pin the S on Superman - cover your guests eyes with a mask that doesn't have eye holes. The twirl them around and let them fly towards your Superman poster to try to pin the S on his suit.
Superman Piñata - show off your super strength to burst open a pinata. Fill with items that your guests will enjoy. Make sure you give them a bag to fill if you fill the pinata with candy.
Freeze tag - don't get frozen by the evil villain. If you are frozen just wait for Superman to fly in to save the day. Rotate who will be the evil freezer and Superman.
Silly string aim game - set up a target and let guests try their best aim with the silly string.
Bubble Blowing Contest for lung power
Superman Scavenger hunt - Metropolis needs your help. There are hidden bombs that need to be discovered and diffused. Hide some TNT that needs to be found. To make it use the small single serve pringle chips. Wrap them with black construction paper and add the pop of the comic word Boom or TNT. Add the fuse on the end with a pipe cleaner. 
Have some Superman coloring pages with markers or crayons. This will be a great time fill at the beginning or end of the party while waiting for drop off and pickups. 
Greenscreen Photobooth - use a short table and cover it with a green tablecloth. You will also need a green backdrop. Have your guest lay on their tummy and stretch their arms out. They can then look like they are flying alongside Superman.
In a photobooth - have a strength training area with barbells (weights) to lift. Make the weights out of foam painted black and for the bar use a large dowel from a home renovation store that you can paint silver.
Set up a home movie theater and snack cantina - Watch a Superman movie or cartoon. In your cantina hove popcorn wrapped in comic paper, a candy bar, and sodas and water.
---
Superman Party Food and Drink

Veggies, chips and dip
French fries
Cheese cubes
Make your own Hero subs with cheese and luncheon meat
Superman fruit snacks
Strawberries for superman
Green grapes for Kryptonite
Red Superhero punch
Soda
Sugar cookies in the shape of S, capes and superman emblem 
Cupcakes with blue and red swirl icing and top with the superman logo
Brownies with a "S" on top with red icing
Superman cake
---
Superman Party Favors

Make a Training Superhero Certificate for each guest
Glow sticks (Kryptonite)
Glow in the Dark Ring Superman Returns
Superman tattoos
Superman comic
Silly string
Superman figures and toys
Slinky
Green slime
---
Related Party Ideas