Dora The Explorer Party
| | |
| --- | --- |
| | Hola, soy Dora! It is time to host a Dora The Explorer party for your child's next celebration. Come on, Vamanos! Whether you use the original Dora show, the Dora and Friends show, or new in-person Dora and the Lost City movie as inspiration, it is time to make your event fantastico with these party ideas. Don't let the Grumpy old Troll or Swipper ruin the day, instead Dora, Boots, Backpack, and the Map are going to reach their goals, work together, and have fun along the way, just like the guests at your party. |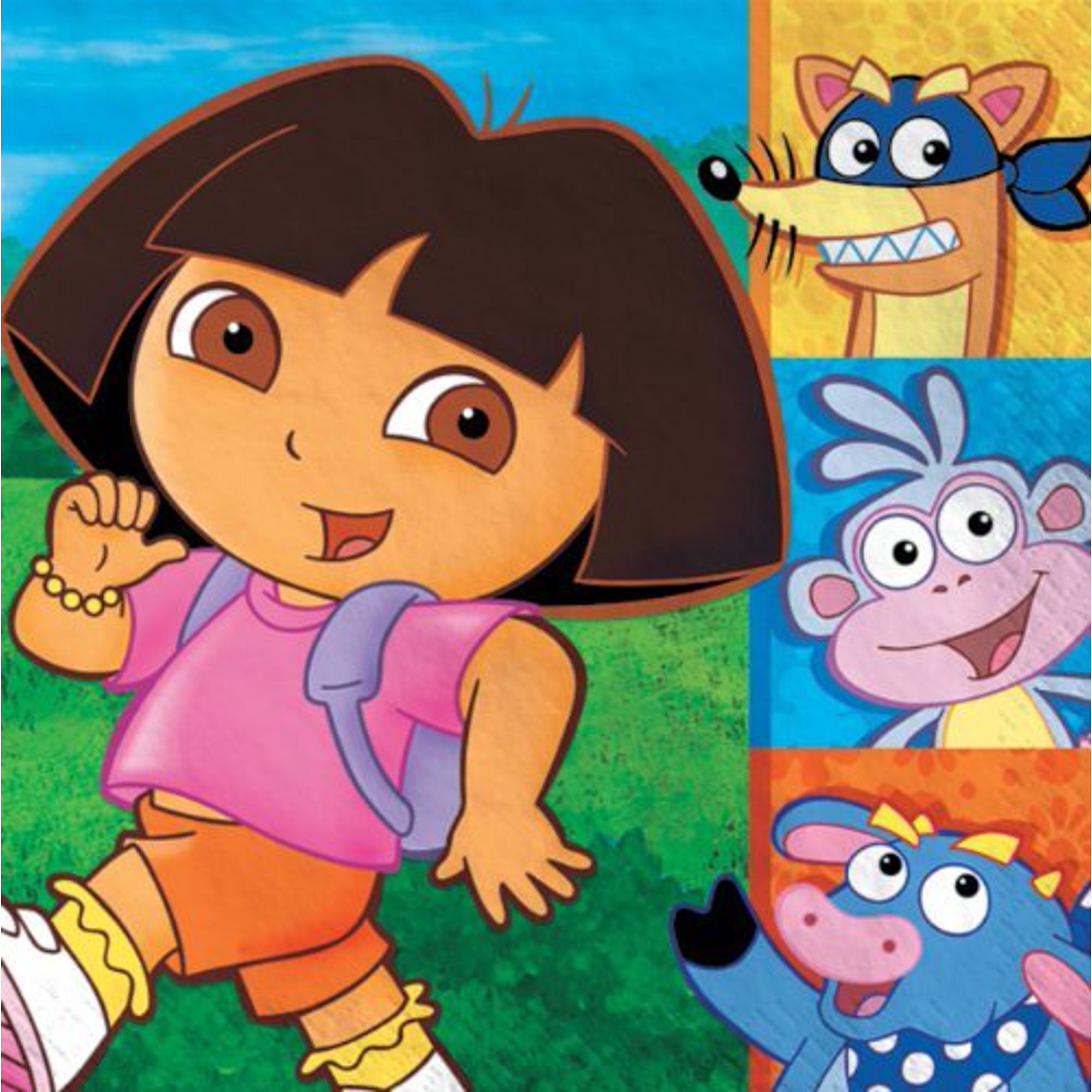 Hola, soy Dora! It is time to host a Dora The Explorer party for your child's next celebration. Come on, Vamanos! Whether you use the original Dora show, the Dora and Friends show, or new in-person Dora and the Lost City movie as inspiration, it is time to make your event fantastico with these party ideas. Don't let the Grumpy old Troll or Swipper ruin the day, instead Dora, Boots, Backpack, and the Map are going to reach their goals, work together, and have fun along the way, just like the guests at your party.
---
Dora The Explorer Invitations

On the invitation use the Dora logo with your child's name. Decorate with Dora stickers. Make it look a"Dora"ble! Here's a sample of what you can write on the inside:
Hola! Are you ready to explore? Come to a "your child's name" explorer party. Let's Go! Vamonos! We're having a Fiesta. Where are we Going? (your party location). Who do we ask when we don't know which way to go? Map! (Draw a little map to your party location. Use an X to mark the spot.) See you at the party Amigos!
---
Dora Party Supplies & Decorations
Make and hang "The Map"

Use the colours pink, yellow, orange, purple and red for your:
Streamers
Bouquets of tissue paper
Confetti
Balloons
Mylar Dora Balloons
Make cutouts of your favorite Dora characters and place them in front of a related color scheme backdrop banner (orange, purple, yellow, or red).
Happy birthday Dora Banner

Jungle decorations
Inflatable palm trees
Coconuts
Make your own hanging vines
Paper Dora plates, napkins, table cloth, cups, hats and party blowers
Backpack, rope, magnify glass, binoculars, and telescope
---
Dora Party Games, Crafts and Activities
Use Dora stickers, foam shape stickers, Dora stamps, crayons, markers, feathers, beads
Make Binoculars out of toilet paper rolls
Decorate a sun visor
Make instruments and noise makers like Maracas
Make "The Map"
Make a telescope out of a paper towel roll or wrapping paper roll
Make Star catcher pockets, and star cut outs of all different colour stars
Have a pail of crayons with coloring books or an activity book
Make Dora friendship bracelets
Games:

Crocodile lake, Spooky forest, Highest mountain or your own destination
Have the Grumpy Old Troll who lives under the bridge. Make the kids have to answer a riddle. For the answer Have the kids sing the birthday song
Animal Charades
Pin the Boots on Boots, or Backpack on Dora
Read a Dora Story
Obstacle course: Go through a tunnel, go around pylons, jump over or through a hula hoop, climb a ladder and go down slide. At the end of the course have a treasure chest. Ask everyone "What do we need to open the chest

?

Let's check Backpack. A key

!

Right

!

"
Find the Lost City - if your guests are older, have a scavenger hunt to find the lost city, just like teenage Dora in the movie
Watch a Dora show or movie
Put together a puzzle
Musical chairs to Dora theme music
---
Dora The Explorer Party Food and Drink
Pineapple punch
Mango juice

Animal crackers
Dora fruit snacks
Tico's tacos
Nacho chips and salsa
Banana split
Gummy worms
Cheese quesadillas
Dora cake or cupcakes with Dora candles

Cookies in the shape of the Dora characters
Fruit tray or kabobs
Jungle themed candy bar



Pineapple punch
Mango juice

Animal crackers
Dora fruit snacks
Tico's tacos
Nacho chips and salsa
Banana split
Gummy worms
Cheese quesadillas
Dora cake or cupcakes with Dora candles

Cookies in the shape of the Dora characters
Fruit tray or kabobs
Jungle themed candy bar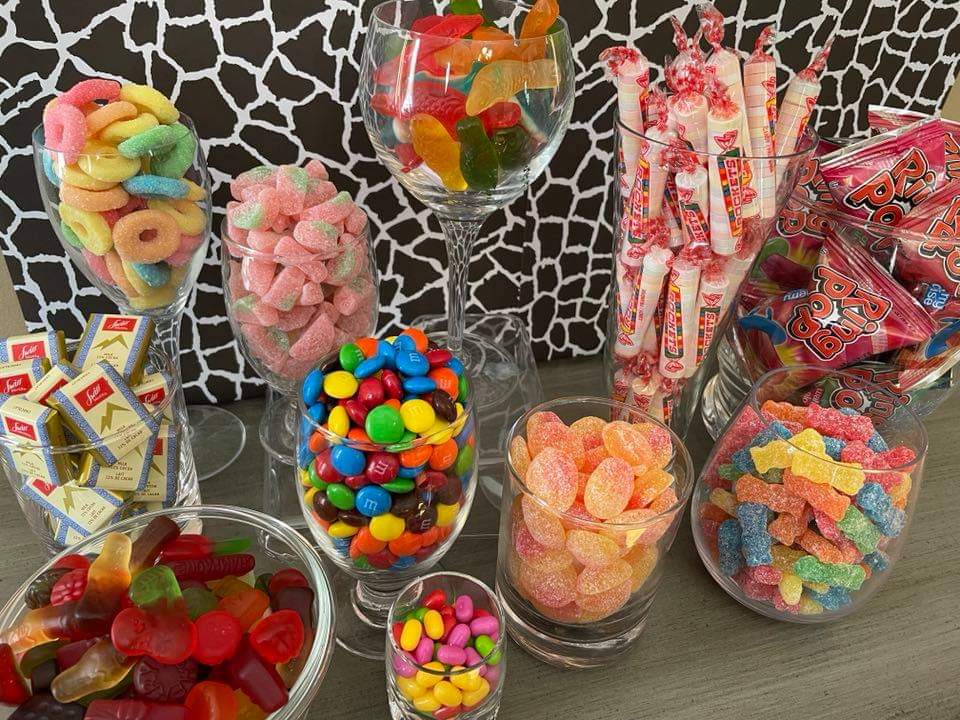 ---
Dora The Explorer Party Attire

Orange shorts
Pink shirt
Yellow socks
White shoes
Backpack
Dora Friendship bracelet
Sombrero
Fake Dora tattoos
Boots' red boots
Glow in the dark bracelets
Have a parade with all the guests dressed up
---
Dora The Explorer Party Favors

Make a Backpack from brown lunch bags. Cut them in half, and cut strips with of the top half. Take two and make backpack straps by gluing, taping, or stapling them on the bottom half. On the outside write "Backpack

!

" "We Did It

!

Thanks for coming

!

We couldn't have done it without you

!

"
Dora stickers
Dora books
Crayons
Dora Pencils
Glow in the dark bracelets
Toy Dora whistles
Activity books
Dora and friends action figures
Benny's bubbles (bubble wands with a fun tag line)
---
Related Party and Cake Ideas