Outdoor Movie Party Ideas

| | |
| --- | --- |
| | Why not host an outdoor movie under the stars at your next event or get together. This is a snazzy tool to use in your backyard to impress your family and friends. With today's technology, you can buy cheap, affordable movie projects, making this easier than ever. That being said, seeing a movie outside is always a cool experience and memory. All you need to begin is nice weather, ideally a warm, calm evening or a proper covering if it is raining and your guests. Maybe you can turn this fun movie night into an annual celebration and decorate with the twinkling star of the sky.  |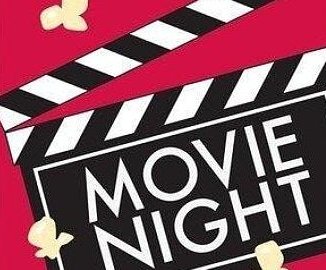 Why not host an outdoor movie under the stars at your next event or get together. This is a snazzy tool to use in your backyard to impress your family and friends. With today's technology, you can buy cheap, affordable movie projects, making this easier than ever. That being said, seeing a movie outside is always a cool experience and memory. All you need to begin is nice weather, ideally a warm, calm evening or a proper covering if it is raining and your guests. Maybe you can turn this fun movie night into an annual celebration and decorate with the twinkling star of the sky. 


---
Outdoor Movie Invitations
Movie ticket - start by using a piece of 4 x 8 inch white construction paper and using a moderate sized circle paper cutter to punch out each corner making a "movie ticket" appearance. Then, making sure the invitation is lengthwise, write OUTDOOR MOVIE NIGHT in bold letters on the left hand side with the movie title underneath in thin lowercase lettering. On the right hand side, write out your event information, like date, time, and location. If you have room, draw a small barcode up and down along the right edge of the "ticket" and draw small movie related cartoons around the outside, including popcorn, a film roll, projector, candy, checkered border, and more.
Film roll - start with a piece of 5 x 9 inch white construction paper and using a ruler, make three equal sections in pencil. With a black marker, draw a white and black checkered border along the top and bottom of the invitation, each section about 1/2 - 1 inch thick. Along the sides of the three middle sections, use a marker to thicken the lines. Then, in the left section, draw a picture of popcorn, or film camera; in the middle section write OUTDOOR MOVIE NIGHT with a fun saying; and in the right section write your party information.
Screen in the night sky - On a 5 x 7 inch piece of watercolor paper, paint a night sky using black, blue, and when almost dried sprinkle drops of white paint to make stars. Then, glue a piece of 3 x 5 inch white construction paper with rounded edges on top, acting like a movie screen. Next, write your event information in a structure that looks like the end credits of a movie. 
Fun sayings:
"POP over for an outdoor movie under the stars"
"This event is going to be POPPING"
"This movie night OUT will be one to remember

!

"
---
Choosing Your Outdoor Movie Screen And Movie Projectors
There are many options to rent, buy, or create your own screen for viewing the outdoor movie:
Bed sheet - this method is super simple and you want to use a large white sheet or a dark blue or black sheet. Place it high up on the back of your house, or tie it between two trees, or on a raised deck.
Portable screen - there are screens available for purchase and rent in a variety of sizes.
Inflatable screen - these are neat and with the right one, you could combine your outdoor movie party with a pool party. 
---
What Did They Say
?
Being able to see the movie is one thing, but being able to hear it is another. If you don't have a good sound system, renting a few quality speakers with an amp will make the huge difference. Placing the speakers a few feet on either side of the screen will give you a good balance. If you have a subwoofer, place it on the ground so it doesn't rattle on any table.
---
Outdoor Movie Decorations & Seating

Twinkle lights
Stainless steel bucket with ice for beverages
Chalkboard that has the movie start time
A large frame clapboard and film cutouts for a photoshoot
Seating:
Lawn chairs
Couches and lazy boy chairs
Blankets and sleeping bags for the literal movie under the stars
Inflatable pools and sleeping mattresses or floaties
If you have a large property and are hosting a 50s party, turn your backyard into a drive-in
---
Movie Outdoors Food and Drink

POPCORN

!!!

You can pop it yourself and add fun colors and flavors to your popcorn
Candies and chocolates that you can add to your popcorn 
Chips and dip
Cookies decorated to the theme of the movie or in the shapes of movie tickets, film rolls and cameras
Soda, juice, and bottled water
Candy bar or fruit bar
Waffles
Hot dogs and hamburgers
Cotton candy
---
Related Party Ideas