Rock Star Party

| | |
| --- | --- |
| | Rock and roll your way into these fantastic rock star party ideas. Who doesn't grow up idolizing rock stars and want to be one? They live a glamorous lifestyle of fashion, music, and travel. Why not live your dream and become a rock star yourself by creating a rock and roll theme at your next event.  |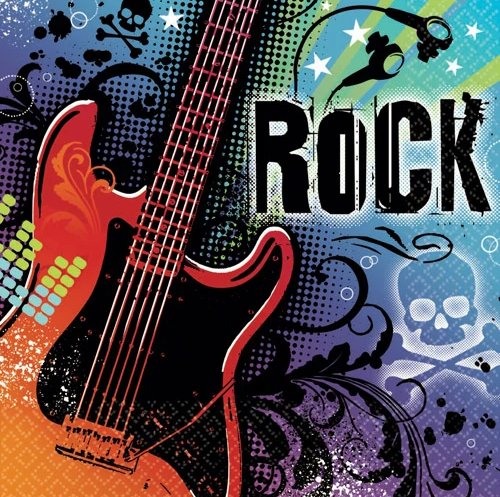 Rock and roll your way into these fantastic rock star party ideas. Who doesn't grow up idolizing rock stars and want to be one? They live a glamorous lifestyle of fashion, music, and travel. Why not live your dream and become a rock star yourself by creating a rock and roll theme at your next event. 
---
Rock Star Party Invitations

Use empty CD cases and make custom pictures of a rock concert or you with your friends. Have an iconic phrase for the title of the album on the front. Make sure to include your rock star party information. 
Make one night only concert tickets with details of your party. This can be done using a computer and then printed onto tick printer paper. To add an extra touch to make them shiny, you could laminate the tickets and cut them out. 
Create a backstage pass (either these could be made at home or bought). These can be made on cardstock paper and place inside a carrying case with the neck strap.
Make a guitar shaped birthday invitation on the computer. Find one with a fun shape like a star body with guitar handle and then cut out in that shape.
---
Rock Star Party Decorations

Use the color theme of black and blue or base your colors on that of your favorite band
Hang posters of your favorite band
Have a photo wall of pictures of you and your friends rocking out
Have rock and roll instruments on display - like guitars, drums, microphones, etc.
Hang a welcome sign to the "sold out event" or "back stage access"
Have balloons that look like instruments
Set up strobe lighting or black lights
Set up a stage for karaoke
Hang strings of stars along the walls
Have a red carpet area
Give out wristbands to each of your guests when they arrive pretending you are at a real concert
Rock Star photo shoot - have a silver backdrop taped to the wall and props (like inflatable guitars) for the guests to pose in front of for a celebrity feeling. 
Have a DJ area filled with music, spin tables, earphones, etc.
Hang old records on the wall
Have lots of glow sticks and give one or two to each guest when the arrive
---
Rock Star Activities and Games

Go see a concert and band perform
Set up a stage and have the guests show off their talents
Have extra instruments around for the guests to become stars with a relaxed jam session
Have a karaoke machine and do some singing with inflatable microphones
Play your gaming choice of Rock band, Sing it, etc.
Play a video of a favorite artists concert
Have a playlist of your favorite rock and roll songs and dance
Musical Squares - twist on musical chairs - printed out 8.5x11 sheets on the computer with a musical border and a set of footprints in the middle. Play some age appropriate themed rock and roll songs and the players dance around till the music stopped and then have to stand on the remaining squares.
Painting drumsticks - give every guest a pair of drumsticks and have buckets of paint for them to be dipped in for a messy painting experience.
Tattoo parlor - have lots of temporary tattoos
---
Rock Star Party Food

Rock stars love strange and wondrous things and the presence of food in their dressing rooms, so your party should be no different. Have a sign near the food saying "consession stand".
Cupcake microphones - Cake filled ice cream cones iced and decorated to look like mini microphones.
Fruit kabobs - make these out of the colors of your favorite band nd they can be arranged to look like a flower arrangement for a performance well done
Use clear glass containers for all of your treats 
Drumsticks - large stick pretzels with the ends covered in colored chocolate and sprinkles
Nachos or pizza
Wings - make sure to have napkins available
Fun colored drinks depending on the age - pops, juice, mocktails
Star or guitar shaped cake
Pop rocks - pop rocket candy package
Guitar strings - twizzlers
Rock star popcorn - combine your favorite flavor of popcorn with chocolates
Star and music note sugar cookies with sprinkles
Guitar picks - various shaped chips
Rock and roll mix - have trail or party mix
Rock candy - rock hard sugar crystal candy
---
Rock Star Party Favors

Custom made CD
Inflatable guitar - these are often reasonably priced at a local party supply store
Temporary tattoos
Drum sticks
Decorative guitar picks
A trophy for being the best at something musical, like best voice, best soloist, best harmony, best rhythm, best groove, etc. 
Fun colored silly sunglasses
---
Related Party Ideas