Princess Party

| | |
| --- | --- |
| | Once upon a time, you hosted an unforgettable princess party with these majestic party ideas. Welcome to a magical world and enchanted kingdom where all your guests can be a princess for the day. People of all ages hope to live their dreams in a fairytale adventure where everyone gets a happy ending. At your event, all guests will magically turn into royalty and have a wondrous time.  |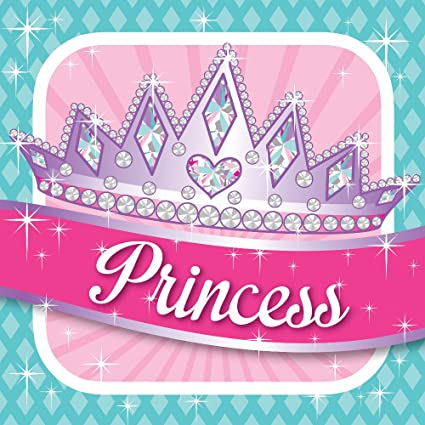 Once upon a time, you hosted an unforgettable princess party with these majestic party ideas. Welcome to a magical world and enchanted kingdom where all your guests can be a princess for the day. People of all ages hope to live their dreams in a fairytale adventure where everyone gets a happy ending. At your event, all guests will magically turn into royalty and have a wondrous time. 
---
Princess Party Invitations
When inviting your special guests, pretend that you have stepped back in time and make them scrolls. To add extra effect, dye white paper with tea bags to make it look aged. Wait for the page to fully dry, then, use black pen and write "you are formally invited to ____'s royal princess party celebration" in calligraphy font. Below, write your party information and draw a tiara, castle, and more. Color in your drawings with pencil crayon or light watercolor. When your invitation is done, roll it up and tie a pink string around the scroll and deliver it to your guests. 
---
Princess Party Decorations and Supplies

Use a color theme of pink, white, purple, and blue
Hang white twinkle lights
Twirl colored pink and purple streamers together and hang from the ceiling
Play princess music from your favorite movie or medieval/classical music to set the mood 
Decorate the backs of chairs with large bows (made out of thick ribbon) and pink/white balloons. 
Make a throne chair for the princess's birthday - use a living room wing chair and cover it with a pink slip cover
Hang a sign that say '"Welcome to _____'s Enchanted Castle"
Make name place tags for the other princes, princesses, court gestures, etc. and decorate with glitter glue
Hang decorative wall stickers. They are so cool. We used a large purple castle for our daughter's 4th birthday and after the party we moved it to her room (it didn't remove any paint from the walls)
Dress up centers – princess costume dress and shoes wardrobe center, painting nails salon, hair station (with tiaras for the guests), and jewelry vault. When they are all ready, make sure you take lots of pictures to print and give as part of their party favors.
Combine the princess theme with a princess movie
---
Princess Party Games and Activities

Princess costume and acessories
Painting nails salon - Set up like the real thing. Have the girls choose from pink, purple and glitter nail polish. Remember to ask the guest if they would like some tea while their nails are getting done (pink lemonade in tea cups). Invite some of your friends to help with the different centers (fun for all ages).
Hair station (with tiaras for the guests) - Have different brushes, mirrors, and hair clips to choose from. When the hair is done remember to add a traditional diamond tiara, or a ribbon / flower head wrap.
Picture time when all are dresses - These glamor shots will be adorable. If you have an adult princess have them in the pictures with the kids.

Make / decorate a tiara or crown and a princess sash
Make a Treasure box - Have shoe boxes for the guests, spray paint them and have the guests decorate them with glitter glue, jewels (you can get lots at the 'dollar' type stores), feathers, etc. These boxes will all be a unique craft to take home.
Make / decorate a large castle ( use a large appliance box)
Make your own jewelry - Provide the necessary items to create a necklace or bracelet (make sure the beads, etc are large enough for the guests little fingers).
Make a princess friendship bracelet - Have multiple colors of embroidery thread (help cut the strings to the right length) and find a simple bracelet pattern for the guests to make. There are lots of simple ones, like even knotting or braiding looks cool.
Pin the wand or tiara on the princess
Watch your favorite princess movie or show
Design your own princess - Using art supplies, create a vision of your own princess, create a backstory, and their greatest strength or power
---
Princess Party Food

Enchanted princess punch - favorite pink juice with ginger ale or sprite
Pink lemonade 
Strawberries dipped in chocolate
Crown/tiara shaped sugar cookies
Ice-cream sundae station - have different flavors of ice-cream, sauces, strawberries, candies, sprinkles, etc.
Pink and purple cupcakes with sprinkles
Magical fairy wand - make a fruit kabob out of red grapes, strawberries, and watermelon with a cut out watermelon star shape on top



Enchanted princess punch - favorite pink juice with ginger ale or sprite
Pink lemonade 
Strawberries dipped in chocolate
Crown/tiara shaped sugar cookies
Ice-cream sundae station - have different flavors of ice-cream, sauces, strawberries, candies, sprinkles, etc.
Pink and purple cupcakes with sprinkles
Magical fairy wand - make a fruit kabob out of red grapes, strawberries, and watermelon with a cut out watermelon star shape on top
---
Princess Party Favors

Rings, necklace
Tiara
Princess photo frame with their picture inside
Journal and feather pen
---
Related Party Ideas